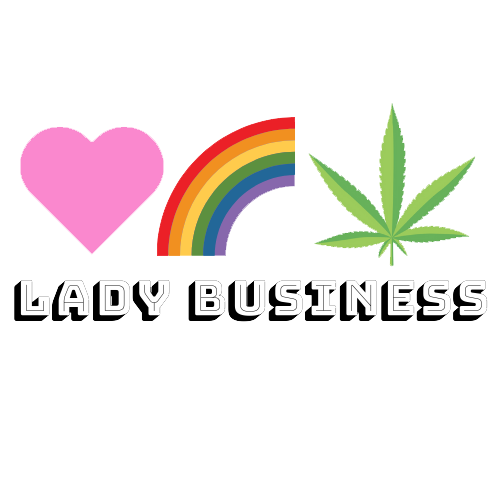 Here in Portland, we are #blessed to be surrounded by a plethora of badass babes! Creative babes, tech babes, business babes, foodie babes, educational babes, you name it, we have them.
We have had the pleasure (pun intended) of working with the local social movement Lady Business in the past and were so excited when the founder Lauren, agreed to chat with us about some hot topics!
Lady Business is dedicated to creating an all-inclusive positive community devoted to breaking stigmas by focusing on discussions about sex, sexuality, infections and diseases, testing, treatments, condoms, safety, empowerment, and cannabis. Now that's what we need more of in the world! Tune into our chat below 💖
Victoria: Lauren, what is your role in Lady Business?
Lauren: I am the Founder and Executive Producer behind Lady Business!
Lady Business is an awesome, local social movement devoted to breaking stigmas and providing more education and resources to improve sexual health and lower sexually transmitted infection rates in Portland.


V: Why did you start it?

L: When I first moved to Portland I became a very active volunteer for Cascade AIDS Project and took on more advocacy roles for the organization over time. I was blown away by the amount of support and progress this community has done for HIV/AIDS awareness over the years. As more national legislation limits access to sexual health resources all while sexually transmitted infection rates continue to skyrocket, it became very apparent to me that more action needs to be taken. So, I rallied a bunch of awesome people and companies to help me organize fun events to bring more attention towards this cause.


V: What were some highlights / successful projects you were a part of in 2019?

L: In March we worked with a great team to produce Oregon's first CBD cocktail menu, and were recently featured in Google's new project for small business owners, Stride PDX. However I feel the biggest highlight has been the sexual health panel we hosted over the summer at the Doug Fir Lounge where wonderful, local comedians opened up about their experiences with sexuality, STI's, gender, relationships, and everything else! It was truly beautiful to have had this raw conversation and provide an opportunity for people to learn through others perspectives.



V: "Sex Ed" has historically been handled in a very cold, sterile, and ambiguous way (cue Mean Girls sex ed scene) — how have you observed it changing and growing in the community in 2019?

L: I absolutely do see it changing and I feel the progress of Lady Business is a reflection of that as well. Right now is a very valuable time where our society is opening up to variations of sexuality and gender. People are no longer afraid of standing out and we are also much more encouraging to shamelessly live as your true self. I think people will continue to open up and talk about their experiences, desires and wants. Along with that, I think people will continue to try new things (in the bedroom and outside) and feel pride for their communities.


V: Here at Clone-A-Willy we love empowering our customers with our products by encouraging sexual expression and self love through creativity! What are some of your favorite ways to empower others through your work at Lady Business? How do you feel sexually empowered personally?
L: My mission is to normalize these conversations and explorations in sexuality. I want people to know that they are not alone and that it's okay to live your life, but it's important to take care of yourself too. I personally feel sexually empowered to see how supportive people are about this and interested in learning more. I'm hoping more people will make an effort to stay on top of their sexual health so that we can all go out and have sex with each other, but feel that much safer about it!



V: We see so many parallels between working within the Adult Novelty Industry and Cannabis Industry. Censorship and taboos are just a couple of the challenges businesses in both industries face regularly. On the flip side, weed and sex-toys go hand-in-hand in so many wonderful ways — expanding consciousness and sensitivity in the bedroom, feeling more connected to one's own body, increasing libido and intensifying orgasms…the list goes on and on. What are some of the challenges as well as benefits you've observed in terms of bringing weed into the bedroom?

L: Just like a new sexual position or type of role playing, not everyone may be into using cannabis and that's totally okay! I do recognize that my comfort level is not the same as other's and it's important to respect that. In the past, I did have a partner who did not consume cannabis at all but was open to using an infused lube with me. It was an absolute benefit for me because this partner was incredibly well endowed and I felt that adding this into the bedroom took away a lot of discomfort and made it unbelievably enjoyable. He enjoyed knowing how much better the experience was for me, which obviously makes it more fun for everyone!
LEARN MORE ABOUT LADY BUSINESS ~
https://ladybusiness.space/
https://www.instagram.com/ladybusiness.space/