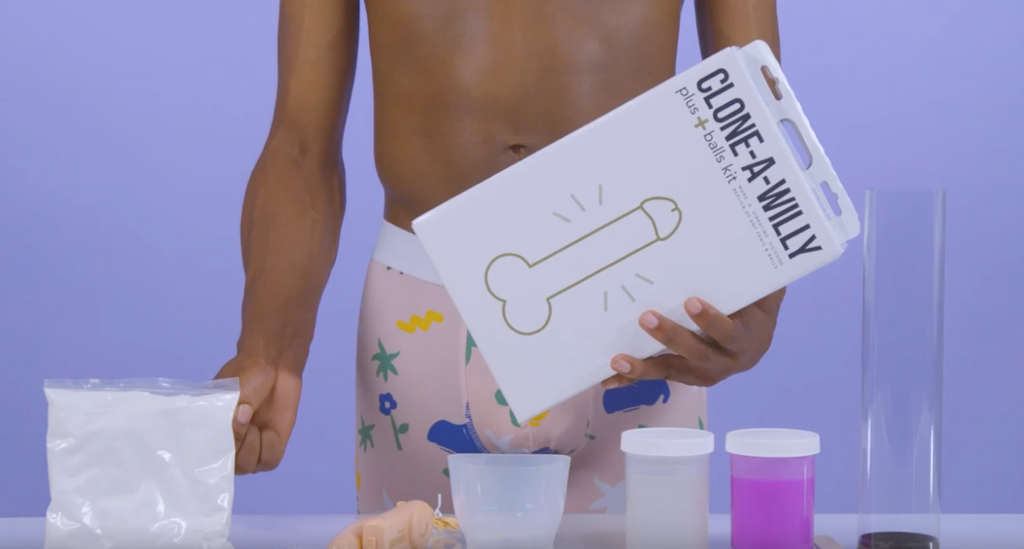 It's finally here!
The demo video for the Clone-A-Willy Plus+ Balls Kit!
We're constantly striving to make our kits easier to use, and the biggest part of that is making sure our instructions are clear and streamlined. To achieve that end, we're releasing a series of new videos that provide an overview of what to expect from the step-by-step molding process. The videos will drop over the next few weeks, and will be permanently hosted on our blog, IGTV, YouTube channel, and How-To Page.
The Clone-A-Willy Plus+ Balls Kit demo video is the first of the bunch. We think it turned out amazing, and we're thrilled to finally share it with you guys.
Check it out below.
Doesn't that make you want to make an exact replica of your favorite set of dick and balls? Click here to shop and Dildo It Yourself!
Huge thanks to the team at Serpent Power Productions  here in Portland, OR for their help in bringing our vision to life:
Actor ~ Aaron Grimes
Music ~ Pond5
For detailed, step-by-step instructions, please refer to the directions included with every Clone-A-Willy Plus+ Balls kit!