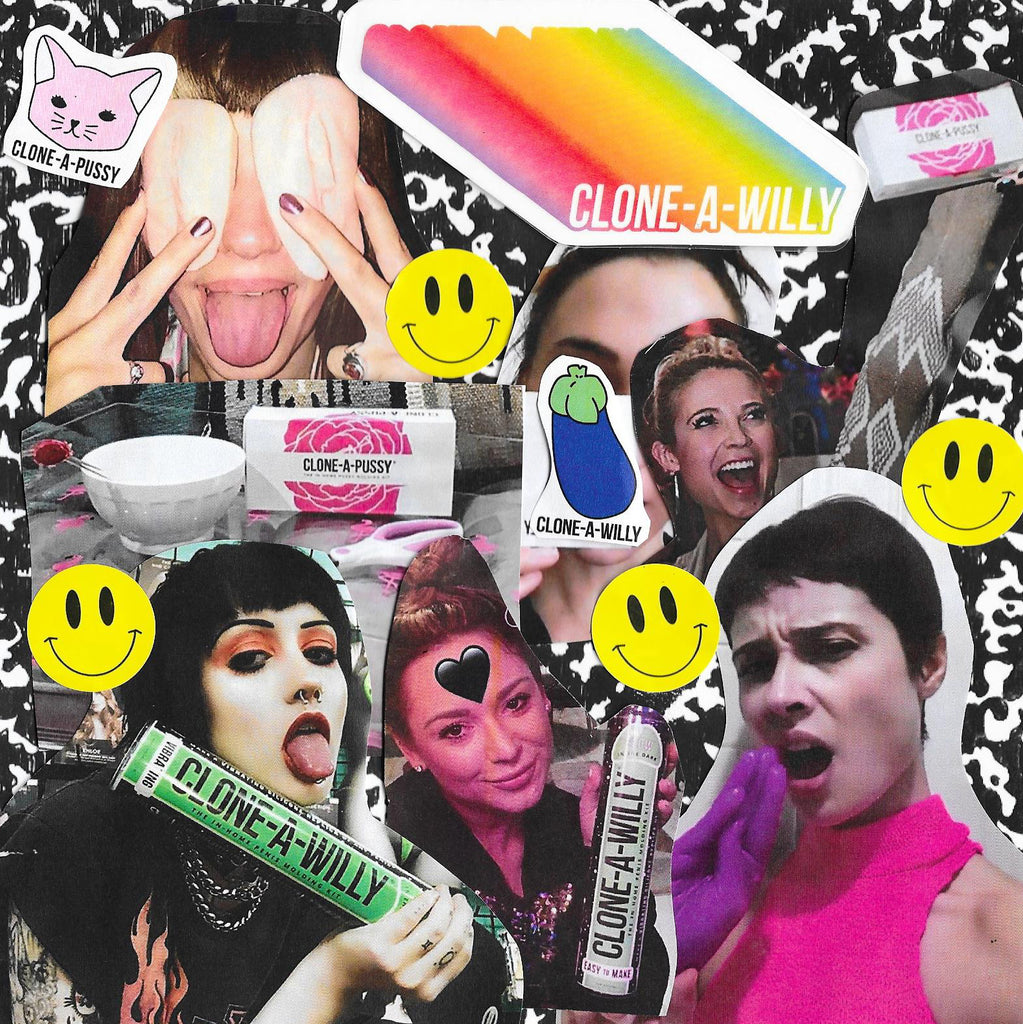 Our products create quite the buzz out in the world! One of the most entertaining parts of our jobs here at the Clone-A-Willy headquarters is sifting through customer feedback. Every year we get tons of suggestions, praise, constructive criticism, and our favorite - personal stories of love, exploration, sex, craft, and how our kits have impacted relationships of all forms!
Because we're here to please, in more ways than one, we decided to share our favorite moments with you!
 "I love how my Clone-A-Willy turned out!! My boyfriend recognized it as soon as he opened it!"
- Brandon


"I wanted to thank you guys for creating this product. I spent most of my life very insecure about the size, curve, shape, etc of my penis (and being uncut in American wasn't always the most comfortable thing for me to deal with). I know it sounds super cheesy but after making this mold & working with my penis (disconnected from my body) as a piece of art rather than just my penis, I have grownt o really embrace my penis so much more than I ever did before."
- Sebastian


"Around a year ago a close friend of mine started a job that required him to be out of town up to 8 months of the year sometimes for 1-2 months in a row. He shared some concerns about his wife needing to go elsewhere to get her  needs met by cheating or him being replaced by sex toys. I half jokingly suggested he get a clone-a-willy and totally forgot about it. Anyways one night when the wine was flowing both of them talked about how awesome it is to have a piece of him at home while he's away. It spiced up their phone/face time sessions. They even used it at home together. He said 'I don't like the idea of a machine getting her off but this thing is ok because it's still my dick' Pro tip warm it up in a mug of hot water. Hot not boiling."
- Anonymous


"Love the results! Active duty military here! Bought this as a bro gift for me friends. We made molds for our lonely spouses when on deployment. Thanks! They all love them."
- Cody


"About nine months into a new relationship (after a chance meeting on the internet) I was sent a Clone-A-Willy kit! After making a huge mess I successfully created a clone of myself! I came up with a great plan to send her 'my' dildo, along with candles, a sexy CD, a headphone set (to be completely 'hands free'), a bottle of aperitif, a few munchies, perfume, towelettes, and of course lube to help in the moment. I wrapped each item in white tissue paper and packaged them in seperate boxes that all fit nicely into a USPS flat rate box that was going to be my Christmas Present to her.
Did I mention she lived in Baja, Mexico? She lived in both Mexico and the U.S. and would use the border crossing all the time when she would go back and forth to retrieve mail from her post office box in California. I let her know her present would be arriving at her P.O. box and she went with a neighbor to retrieve it. When she got to the border crossing the border guard saw her package and said it had to be inspected (she had no idea WHAT was in the box). She was escorted to the inspection room and the border agent had her open the box. When they saw all the individually wrapped packages they though it was drugs and both her neighbor and her started freaking out! The agents told her to remain silent or she could be arrested and her vehicle could be searched and impounded!

More border agents started to crowd around the inspection table as they all started opening the packages. By the time they got to the Clone-A-Willy there were a dozen Mexican border agents laughing hysterically and pointing fingers. My dildo was in a gold box with a window so you could see it plain as day. The agents took it out of the box and passed it around to my lady friends horror. She spoke little Spanish and could not explain the items to the guards, not to mention everything was a complete surprise to her anyways! It all worked out but she was very embarrassed.

Needless to say, the night I dreamed up didn't happen...well just a shorter version of it."
- Mark


"I went ahead and ordered a Clone-A-Willy as a Christmas gift for my wife. Since I'm a trucker on the road 5 days a week, it's a running joke that she'll grab my junk and say "can't you just leave this here?" Well, now I can! Clone-A-Willy was very helpful as well, because I had forgotten to enter promo code: MOM before making the purchase. I immediately sent them an e-mail, and they were gracious to grant the promo code and refund me the 20% discount. I'm going to see if I can buy a little blue pill from my father so I can be as rock hard as possible during the molding process. I can't wait for my wife and I to experience this process together. I'll keep you posted when we finally get around to making it!"
- Anonymous