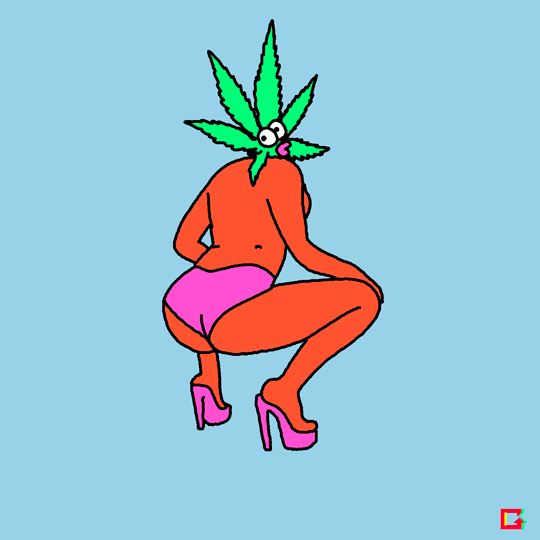 Here at Clone A Willy HQ, we love to collaborate with other local Portland businesses, especially if they're also female-run. One of our favorite teams to work with are the lovely ladies over at Ladies of Paradise, a cannabis creative agency and brand house.
Sometimes, however, when we cross-promote on social media, people in the comments express anything from confusion to disappointment that we would blend the worlds of weed and sex. We're honestly always surprised by it!

So our web girl Annalisa chatted with their COO and Brand Coordinator, Leighana, about that recurring question:
"Why associate weed and sex?"
Leighana: Weed is great for sex! The reason your eyes get red when you get high is because cannabis brings the blood to the surface. So using things like cannabis lubricant will excite you more, bringing the blood to the surface of all the best areas. In my experience using cannabis during playtime makes my body more sensitive and the sensations greater. 
Annalisa: Omg, duh! Thank you for touching on an obvious correlation between weed and sex-- weed is a great aphrodisiac! Anything from sparking a joint to applying some CBD lube makes it extra fun to get down!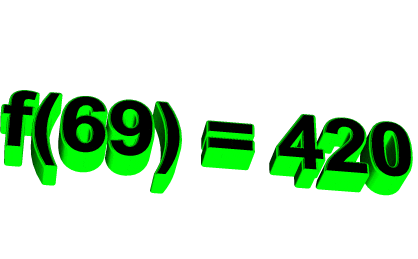 I guess my answer to the question of "why combine weed and sex," beyond the bedroom and into the public and social spheres, is that it's an intersectional issue. The effort to normalize one should be part and parcel of normalizing the other.
In the US specifically, both marijuana use and sexual expression have a history of legal and social criminalization that has, by and large, targeted marginalized communities. As women, queer people, and POC working in these industries, we are subject to extra stigma. We're censored on social media and in traditional press, so it's up to us to amplify our voices in other ways. There's strength in numbers, so why wouldn't we band together to advocate for ourselves as a whole? Why not associate weed and sex?
L: Exactly - why not?!
A: Sexual expression and controlled weed use are commonplace. They're normal and okay. Everything in moderation, of course, but plenty of other so-called vices enjoy a status of legalization, so why not sex and weed? I'm legitimately asking! I don't get it!
L: To each their own, and to each their own form of sexual expression. If cannabis has never been your thing, then it most likely won't ever be your thing. But if you have dabbled, then yes, in my opinion, combining the two is a radical form of self-love and self-acceptance that not only sticks it to the man in a way they don't like, but allows you to stick it to yourself in a way that may provide more pleasure and enlightenment than normal.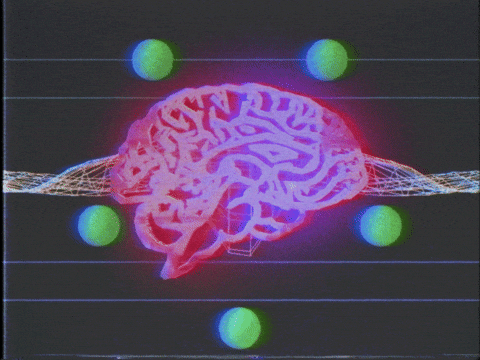 I find that when I am high during sex my mind is more free to roam and enjoy every touch and sensation, whereas I can get caught up in my head and my thoughts when sober, not fully enjoying every sensation. This definitely varies per experience, but if we have an opportunity to open our minds and increase our sensations of pleasure, why wouldn't we take that?
To add a little more, I am currently in Berlin and the idea of radical self love if huge here and with that so is sex. It's normalized and not seen as a taboo like it is in America. I think this mindset creates an environment that is much less toxic and safer for women. When sex is normalized and people do not feel dirty about the things they desire we drastically see sexual assault rates drop. Berlin now is a different story and they are radical all around, but I believe that in American society a way to break past those barriers is through an open and mind and consciousness -- cannabis can be that vice to allow for an open and mind and consciousness.
A: To go off of what you've said and bring it back around to one of my initial points: it's obviously not everyone's personal preference to bring weed into the bedroom, or vice versa, and that's totally fine! But the same communities are targeted when weed and sex are stigmatized, so if you're for the normalization of one, it's in your own best interest, and in the interest of a freer, safer society, to be for the normalization of the other!

Thanks so much for talking with me, Leighana! I hope our exchange of opinions can inspire people to reflect on the relationship between sex and weed in a new light.