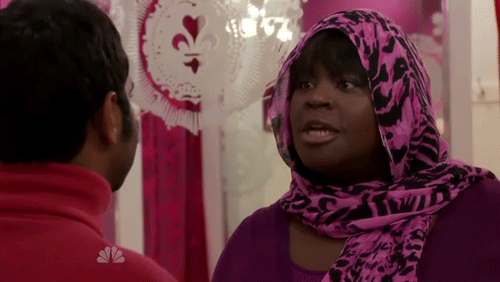 Spring is a time for awakening so it should come as no shock that Women's Health Month AND Masturbation month are both celebrated in May. This month, we want women everywhere to take some time out to practice self-care and self-love in both the bedroom and in wellness. Keep reading for some ways in which you can get in touch with your inner, and outer, self in celebration of these two occasions this May and all the months to follow!

Mix It Up
Like anything else in our lives, it's easy to get stuck doing the same old things during sex, which can in turn make us uninterested. Whether it's with a partner or on your own, it may be time for a change up. This is a great opportunity for you to test the waters and try some new positions or incorporate a toy, or several. If you're experimenting with a partner or many, you may want to give them a heads up or get their opinion beforehand, but if you're on your own, the possibilities are endless. Our One Finger Massage Ring can be the perfect foreplay tool and works just as well for a party of one.

This is just the tip of the iceberg as there are endless ways to re-discover your sexuality. However, if you feel your low libido stems from a place that's deeper than just being bored, you may want to consult your doctor. Low sexual desire in women is real and quite different from erectile dysfunction in men, but the good news is with sex therapy or Addyi, a medication used to combat Hypoactive Sexual Desire Disorder, you can work through whatever is causing these issues and get reacquainted with the sexual goddess you truly are.


Let Go of Preconceived Notions
Forget about what you think you should be doing or getting off on, and start focusing on what actually gets you there. Often times, when we think of climax, we only think of it from a male perspective. While it's true we can orgasm like a man, as females, there are a number of other ways we can achieve moments of pleasure, arousal, and even orgasm. Toss these preconceived notions and labels of feelings out the window and spend some time exploring what actually awakens your erogenous zones. You may also be shocked to find what others consider foreplay is more like snore-play for you. Whether you'd prefer your pleasure to come in waves during sex with your partner, or you want to experience the pleasure all on your own with your favorite sex toy, once you let go of what you think pleasure should be, you'll discover what it actually is. 

Be Your Own Advocate
Speaking up in regards to your sexual health, and health in general, is a great way to practice self-care. You know your body, therefore you know when something is not right. Vocalizing these feelings and advocating for yourself not only aids in reaching a resolution but can be quite empowering as well. Even in 2019, women are constantly struggling to receive the proper medical diagnosis, but that doesn't mean we can't change this. Addressing these issues, both mental and physical, may also spark a conversation that encourages others to speak up about what they're going through.