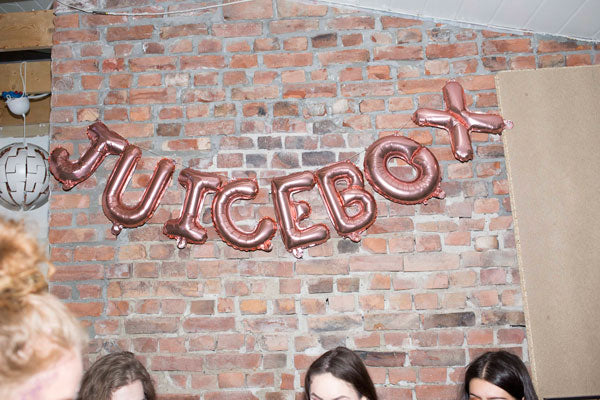 Juicebox is an annual party headquartered in Oslo, welcoming all femme and nonbinary people. Founder Sofia Su describes Juicebox as "intimate female events where we spread love for the female mind and body. We rent out an apartment... make some pink panty-dropper drinks, play games, make out, and have fun. Kind of like a big sleepover party with lots of beautiful women."
The most recent Juicebox was three weeks ago, a sexy arts-and-crafts event where participants painted tote bags, made edible arrangements on each other's bodies, and used our Clone-A-Pussy kits to turn their parts into art.
The event photos gave us major FOMO! Scroll through some choice shots below.