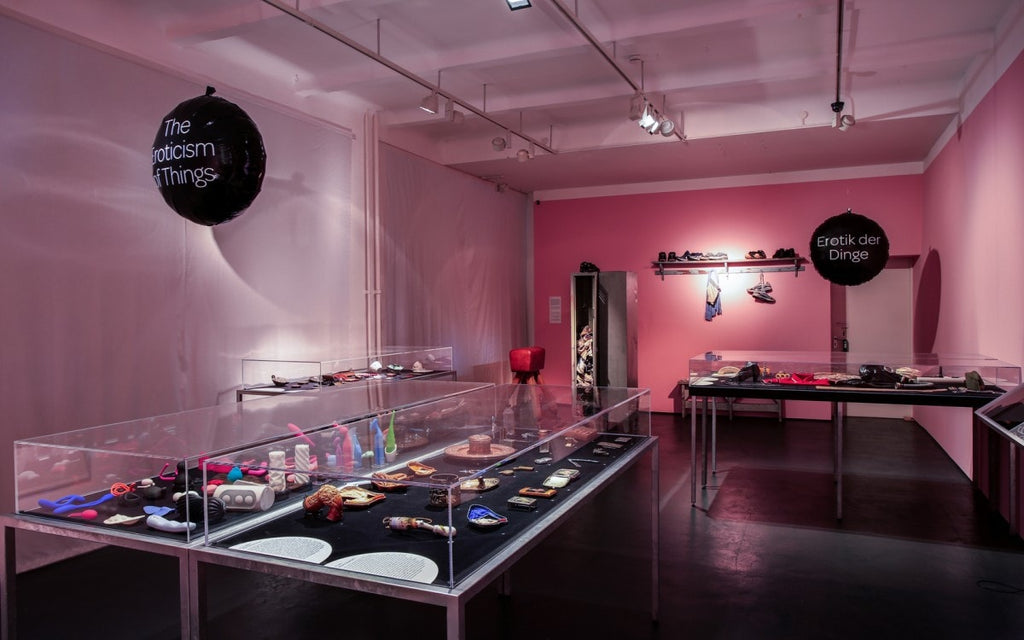 Photo Credit: Olivia Kwok
Last month, Berlin's Museum der Dinge (or Museum of Things) hosted a lecture given by Judith A. Allen of the Kinsey Institute called "The eroticism of data: Alfred C. Kinsey, Sampling, & cultural representations" to support their exhibition "the Eroticism of Things" which runs through the summer.
This exhibition builds on existing collections from sexologists Magnus Hirschfeld, Alfred C. Kinsey, and art collector Naomi Wilzig, while inspiring exhibition attendees to ask questions like, what makes things erotic? How do objects acquire erotic meanings?
Photo Credit: Armin Herrmann, Bull Mouth Helmet Cypraecassis rufa, Museum der Dinge
Allen's lecture inspired more questions regarding Alfred Kinsey, his research and where we are currently in terms of sexuality. Most importantly, how do you recognize bias in sex data when considering cultural, digital era, war and industrialization context?
For those new to Alfred C. Kinsey:
The American biologist founded the Institute for Sex Research at Indiana University in 1947 and is known for the Kinsey reports as well as the Kinsey scale, in which both focus on human sexuality and sexual behavior. The scientist began collecting art, tools and artifacts to research sexual behavior and the collection has evolved into an impressive archive for the Kinsey institute, which has lend itself to traveling exhibitions around the world.
Photo Credit: Anonymous photographer, "Montage of penis photographs", Kinsey archive
Figures in Human Sexuality Development:
Magnus Hirschfeld - a German physician and sex researcher who carried out research and credited with founding the German homosexual rights movement.
Naomi Wilzig - an American erotic art collector who founded the World Erotic Art Museum in Miami Beach, Florida
Robert Latou Dickinson - sex researcher and gynecologist, who was one of the first physicians to include detailed sexual histories of his patients, including obtaining sketches of the patients' genitalia. 
Alice Withrow Field - a sex researcher, criminologist, and social scientist who has contributed to the Kinsey archive reports and primarily legal information on two well-known cases: "The New York Sex offender study" from 1951-1956 and "Women's Court and Wayward Minors' Court under the New York City Department of Probation" from 1940-1945
Rockefeller Foundation - significantly funded Kinsey's earlier (1948) research on human sexuality
Emily Hartshorne Mudd - sexual and marital counselor, birth control advocate
Further reading can be found here.
Photo Credit: Fassett or Forrett Douglas, "Tattooed woman", Kinsey archive
We invite readers to join in on the conversation, share their own perspective and continue to ask questions.
LINKS:
https://www.museumderdinge.org
https://www.facebook.com/museumderdinge
https://twitter.com/MuseumDerDinge
http://instagram.com/museumderdinge