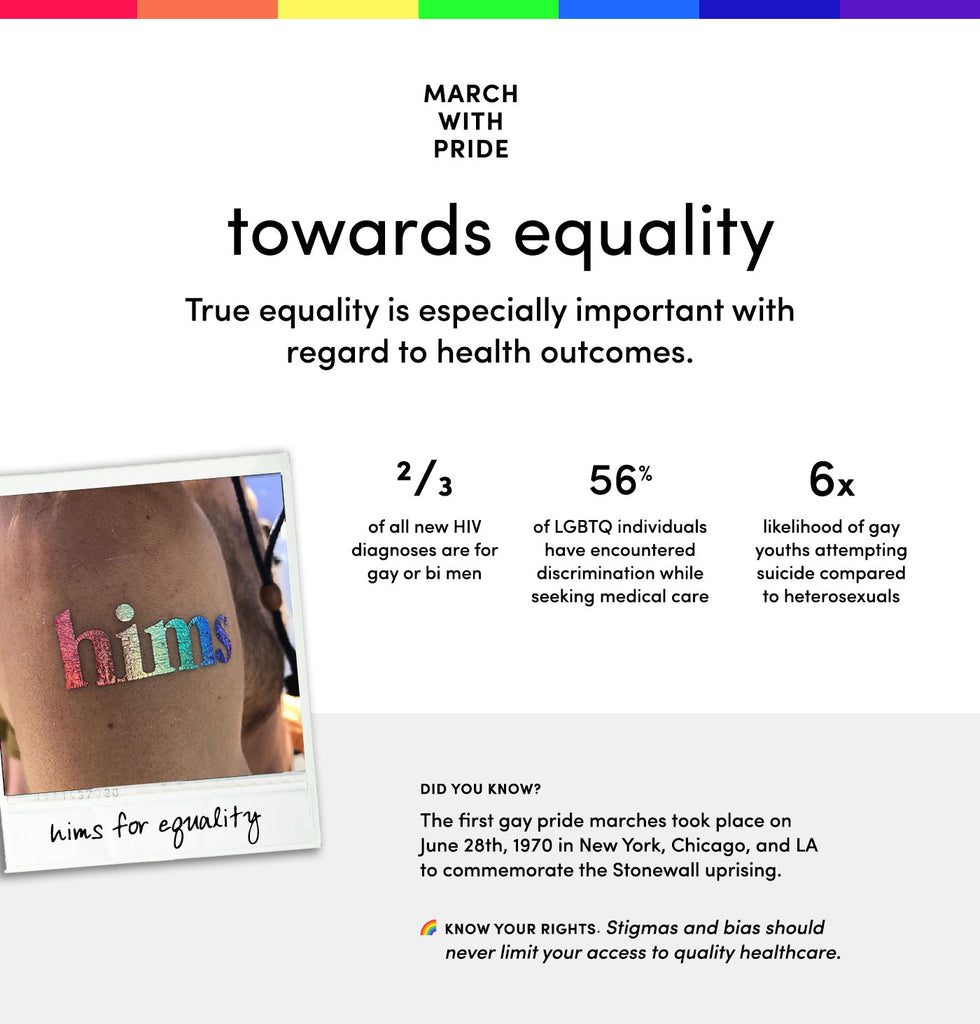 This Pride Month, it's important to reflect on how far the LGBTQ community has come since the Stonewall uprising, but also how far there is still to go before true equality is experienced by all. A majority of LGBTQ individuals have faced discrimination while seeking medical care, which is even more concerning when you consider that two-thirds of new HIV diagnoses are gay or bisexual men. Advocacy for equality in LGBTQ medical care has never been more important.
If you're looking to have fun and support a great cause this pride season, consider the AIDS/LifeCycle Pride Ride, a marathon bicycle ride that raises money and awareness for LGBTQ medical care. The week-long ride spans from from San Francisco to Los Angeles, traveling over 500 miles through 58 towns. Proceeds go to the San Francisco AIDS Foundation and the Los Angeles LGBT Center, where they will be used to provide free medical care and testing. 
Support for the ride can be shown through participation, volunteerism, donations, and corporate sponsorship. Multiple companies, like
hims
, have shown their support to AIDS/LifeCycle in honor of pride month and to shed light on the fight to end HIV/AIDS. Head over to the
@hims
Instagram feed
to learn more about the organization and the causes they support.

If you're too far from the west coast, you can always attend a pride event near you! Whether you're an LGBTQ individual or an ally, attending one of these events shows solidarity as a community. By joining forces in the face of others, you can display how far the movement has come, and encourage continued education and conversations between all involved.
Something not to be forgotten is that pride is also about sexual liberation. Whether it's part of identity, body positivity, or the discrimination still faced for medical services — sex matters! It's natural and beautiful; everyone should have the right to their own experiences. This goes for both solo performances and acts with a partner. With the latest launch of the Clone-A-Pussy Plus+ Sleeve Kit, alongside the Clone-A-Willy, you have any option you'd prefer! At the end of the day, your sex life should be enjoyable and there should not be an issue with having pride!