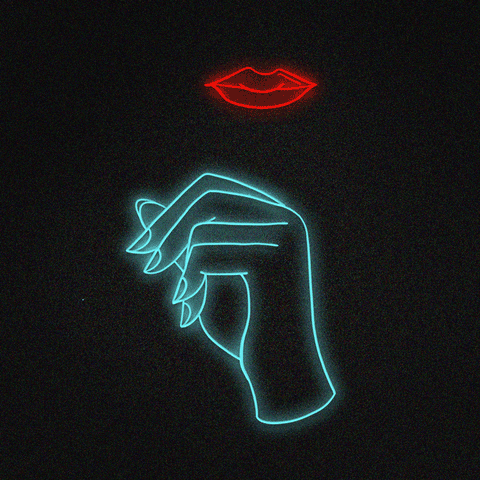 I can always tell when a man learns his moves from pornography. I don't claim to have a superpower, nor do I offer any "special tricks" for identifying a porn-imitator. The signs are just blatant. We'll be sipping wine in front of the television, no sexual advances made, when I am offered a massage. The massage will commence aggressively — An excruciating parade of outrageous Thor-like strength against my shoulders. He says some holistic nonsense about how I'm "tight" and "carrying a lot of tension." Oh Scott, I am indeed.
   He'll carry on for awhile until the inevitable turning point: Suddenly, like clockwork, some filthy admonition spills out of his mouth. As though his kneading on my shoulders and neck was an obvious invitation, he suddenly feels very comfortable casually penetrating the conversation with information about his "dick." It's hard. Or it's starting to get hard. This is information I'm obliged to listen to.
   Despite this awkward infraction, I am still interested in the "dick" — I didn't come here to watch and discuss Pulp Fiction — so I let it go and I carry on with the inevitable. The scripted corniness stops there if I am lucky. But, if I am not lucky, I oblige in hearing about a myriad of other sexual details, from "hardness" to "tightness" to "wetness" and even to, I swear to god, "stinkiness."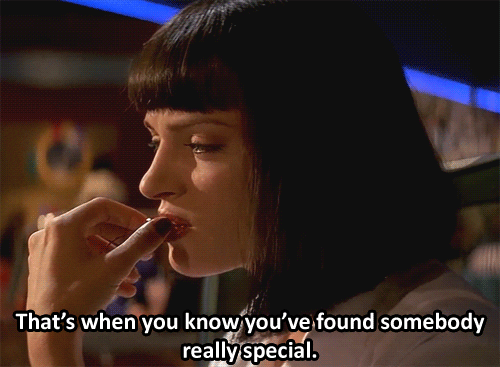 These verbal indiscretions are not limited to men — I'm sure they simply can't be. I am, though, a heterosexual transgender woman who is attracted to men. At one time, I myself played the part of a homosexual man — A contrived, tedious, and lackluster performance. For awhile, I was actively sexual with many men of different ages and backgrounds, some heterosexual, some not. For the past few years, though, I've only engaged in the act with one man. Thus, I am no stranger to the predictable colloquialisms of the bedroom — those of strangers and those of the ever familiar — and I am confident to submit that, in some freudian way, we live in a world largely scripted by erotic media. Rather, we fuck in a world largely scripted by erotic media.
   Don't misunderstand — this isn't a "bad thing." Much of what we do caricatures the media surrounding us. Our wardrobe choices, our favorite music, the coffee shops and bars that we frequent; They each have their place in shaping our identities, our individuality. Pornography remains one of the most ubiquitous, albeit unnecessarily secretive, forms of media within U.S. society — so how can we possibly be blamed for taking a few notes?
   We are to blame, perhaps, when we do so haphazardly. So, I've created a short guidebook (below) as you might aspire to wisen your filthy vernacular. I can't assume to be an expert, nor would I dare to assign a prescriptive approach to sex (unless that's what you're into.) But, the clunky, strange, and anticlimactic indiscretions of many men have fallen on these ears, so I feel a sense of duty to them, and lovingly, to you.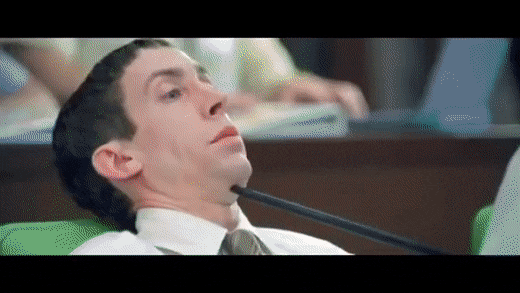 Without further, let's go over some basics.
Name calling (Actual):
   While calling out your lover's name may seem theatrical, I tend to think it's quite sensual — so long as you're absolutely sure of whom you're in bed with. Crying out your lover's name during sex seems to say "I'm right here with you, my love" or "it is indeed you who is screwing me" or, for practical purposes, "This is, in fact, your name, yes? I'll take that grunt as confirmation that I do in fact know your name. Frankly, I'm saying it out loud to remind us both."
Whether it's out of love or frantic tension, whether it's alongside a tear in your eye or a thrust of your hips, saying your partner's name during sex is both hot and utilitarian.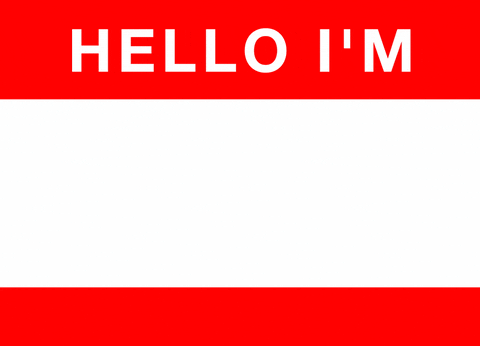 Name calling (Naughty):
Maybe you and your partner share a common understanding about bedroom aggressiveness — and good for you! You're model citizens. Step away from the blog post and go live your filthy life.
   For those of us who don't share such adventurousness with our lovers and escapades, name-calling in the vein of naughtiness ought to be performed warily. To be caught off guard with a sudden "bitch" or "daddy" is to risk instantly killing the mood.
   I went ahead and polled some friends on their experiences with naughty name-calling. Luckily, it seems that this kind of expletive generally appears where it is welcomed, somewhat expected, and not unnecessarily demeaning. The moral of this finding is this: Do a little research before referring to your lover as boss, little girl, good girl, slut, whore, dirty slut, dirty whore, fuck-machine, Santa Clause, papa, mama, cum dump, or otherwise.
Name calling (Endearing):
   Your love-language may account for one or two endearing pet-names. Pet-names are intrinsic to the specific kind of love you share with each specific partner. The spectrum ranges from the ubiquitous "honey" to the highly subjective, such as "mon petit chat" because you met in your college French class and you fancy yourselves Parisian.
   It is likely you've never been to Paris and you're only as French as your clumsy conversational grasp on the language. However, this type of name-calling can indeed be romantic in bed — Even more so than using your partner's real name. Your real name is for the world to call-out, but your pet-name is only for your partner.
Narration:
   Representation of the sexual narrator remains strong in pornography. Where it serves a purpose on video, it might not be as welcome in real life. I can imagine that sexual narration was invented by a writer — He who gets off on his own dramatic recantation of the otherwise mundane. For this reason, I'm drawn to empathize with the sexual narrator's efforts. But, sex is neither the stage for performing a romantic Shakespearean aside, nor is it a Discovery channel nature documentary; Your narrative dubbing is not obligatory.
The following are some hot, lukewarm, and chilling iterations of sexual narration:
Hot:
The disembodied voice of Werner Herzog describing your sex.
Lukewarm:
"The sex is going to make me cum."
Chilling:
"I'm sexing you with my dirty fingers and you're getting them wet like I'm washing them off in the sink. You're wet like a washing machine. I'm going to sex you with my dirty fingers even though I'm distracted by the sound of your neighbors who are listening to Sheryl Crow. Sheryl Crow is a treasure and her work is consistently underrated — just like this hot, wet hole of yours that I'm scrubbing like a washcloth in your washing machine hole, etc"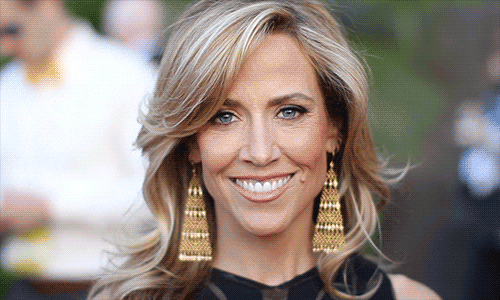 Commands:
   In theory, sexual commands enrage me. There is no place for belittlement in my daily life, so I assume it shouldn't belong in my sex-life either. In practice, though, I am proven to be mistaken. One mustn't cross the border of appropriateness into unwanted sexual domineering — let's just make that clear — but a consensual command can replace infantilizing encouragement quite nicely. For example, I would be more inclined to kick you out of bed if I heard "You're very talented at blowjobs, keep it up" as opposed to a simple "Oh yeah, suck it all the way down."  According to my sources, sexual morale seems boosted by a well-placed command during intercourse.
   Commanding is similar to sexual narration so it must be used wisely — and again, only with consent, in an appropriate nature. Be mindful as to command from a place of encouragement as opposed to one of frustrated dissatisfaction. Furthermore, keep your commands to a minimum. Excessive commanding and repetition is apt to become rote; it works for Daft Punk, but it will not work for you.