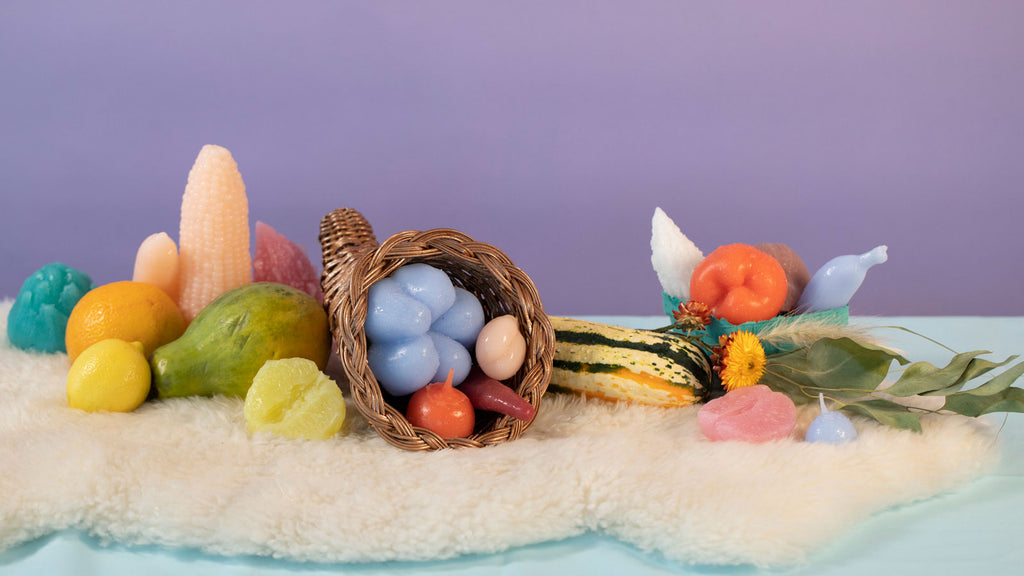 Clone-A-Willy and Clone-A-Pussy are DIY sex toy kits, but they're also casting and molding craft kits, allowing people to clone so much more than genitalia. Although we created a product that makes replicating penises and vulvas simple and fun, our molding kits can be used to copy a variety of objects in several shades of silicone colors!
For those who don't care for willies but enjoy penetration, mother earth has you covered. Bananas (dig that curve), corn (ridges for your pleasure), and even a cucumber (thick and smooth) are all readily available at your local grocery store and can be molded super easily! A journalist friend of ours molded an action figure into a dildo; an artist replicated a brain in hot pink with a vibrator sticking out the side; and our own Customer Service Manager molded his entire face. (His wife won't allow the replica in their home.)
Whatever you're into, whether for craft or pleasure, you can replicate pretty much anything using the materials we include in our casting kits. With Thanksgiving just around the corner, we hit the farmers market, mixed up some custom silicone colors to fit the mood, and created a fall smorgasbord from the casted fruits and veggies of our loins. We call it: PORNUCOPIA.
Photography by Bridget Baker


This video from our pal Zoe Ligon, owner of Spectrum Boutique, is a great example of alternative ways our kits can be used to create sex toys from body parts that aren't genitalia!