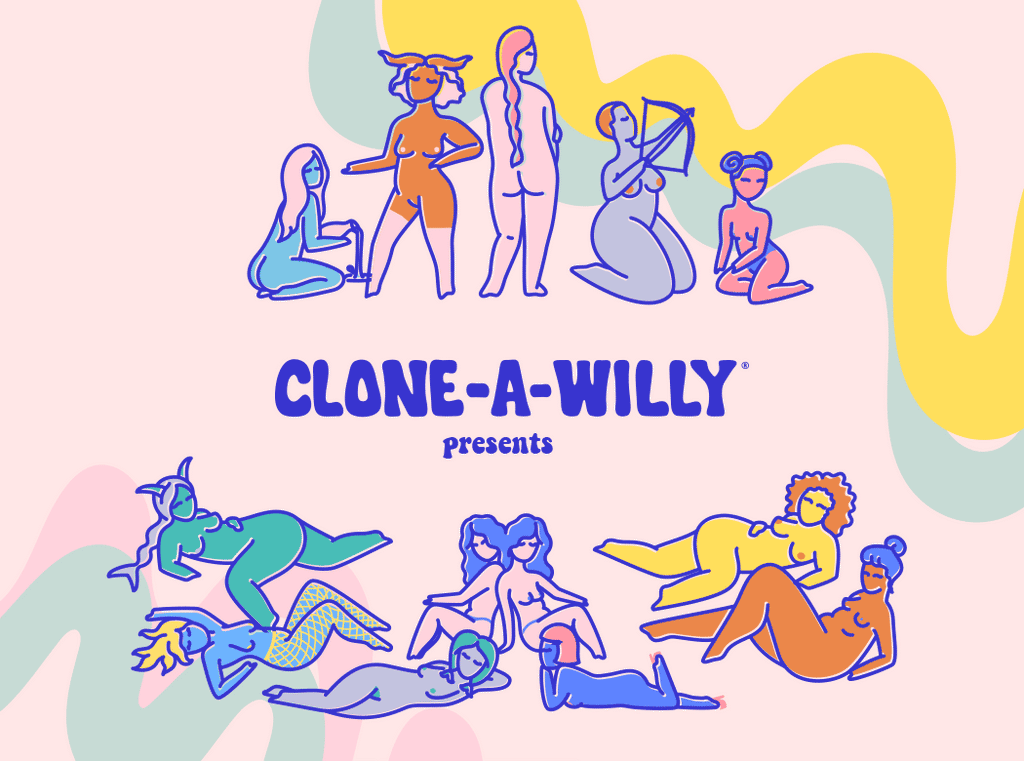 December Hoescopes are here! This month Six, The Sextrologer has some tips for staying sane during the holiday season:

Winter is coming Aries, are you prepared? Mercury is finally direct, which means it's time to confront the issues you might be running away from. It's ok to feel anger towards people who you feel have wronged you. It can be helpful to meditate on your thoughts to find out what is making you unhappy. With Venus in your house of career and legacy, it's very on-brand for you to focus on what you can control (as opposed to what you can't). Towards mid-December, you'll find yourself drawing your attention toward home. May it be that you're moving or just missing your family, there's nothing wrong with dedicating time to your home life. It could bring up reasons why you shy towards independence and run towards people who may not give you the intimacy you desire.
Happy Holidays Taurus, I'm sure you'll be feeling great with all the festive food that you're about to eat. Mercury moving direct and Scorpio moving into your 7th house are bringing up issues in your relationships. Maybe you haven't felt heard from your romantic or platonic partners, and all your problems have reached their boiling point. Don't let your temper get the best of you, especially not over dinner. Life is something challenging but many of our experiences don't have to be negative. Acknowledge what isn't working for you and communicate that to your loved ones. Perhaps there's something you've overlooked; even if it's not ideal, you owe it to yourself to draw your attention to it. Ultimately, you know what you want, Taurus but have you given much thought about what you need? Towards the middle of the month, you can expect to be sharing a deeper level of intimacy with yourself and others, honor your feelings, and hold the space you need. There's a lot for you to learn and that may call for changing your perspective a little!
Gemini, Gemini, Gemini—now that Mercury has gone direct, are you feeling a little better? Having Mercury retrograde in your house of health and routine could have felt both constructive and challenging. Many of you may have spent November feeling moderately sick, or had a lot of set back in your plans. With Mercury direct and Mars in Scorpio, now is the time to figure out what isn't working in your life. Don't be scared to set limits for yourself and others—and don't be shy to acknowledge when something isn't working. With Jupiter and the Sun in your house of relationships, there is special attention being paid to what you want and need from your loved ones. Now is the time for you to let others show up for you and as the month progresses—express your desire for structure and stability as it appears. Be careful what you wish for; it's very easy to hold onto attachments that anchor, not ground you.
Cancer, I hope you paid attention to your Mercury retrograde lessons of November. Mercury being direct in your house of pleasure, is forcing you to consider how you went about self-care and creativity. Are you stalling on your projects because you're too focused on supporting someone else's dreams? Strap in for the Full Moon in Gemini. If the Sagittarius New Moon taught you a thing or two about focusing on your mental health, wellness, and daily habits, then the Gemini Full Moon on December 12th is going to give you a whole course on how to let go of subconscious patterns that no longer serve you. You care a lot for the people you love, but sometimes you have to speak up a lot earlier. We have all had the experience of identifying the potential a relationship could have. However, you can't continue to allow yourself to overextend yourself. Hold more space for people who show you that they are deserving of your respect or else you might end up being a broiled crab.
It's time to buckle down and add some structure to your life, Leo—no more lollygagging around! As the month progresses, you're going to find yourself working a lot harder and putting in a lot more focus and dedication towards your goals. There's a lot of potential for you to better your personal health and wellness if you are committed to that lifestyle. The Full Moon in Gemini will help you to understand who around you is not conducive to your growth. We must inevitably leave people behind to get where we are going. When Venus transits into your house of relationships toward the end of the month, you may find yourself stepping outside of your comfort zone and putting your focus on your loved ones. Perhaps through experiencing unconventional practices, you'll start to have a better idea of what you enjoy, remember to remain open-minded.
Virgo, it can be a little difficult for you to cut loose and have fun. Many of your self-care practices might be focused on making you feel secure and stable, but with Venus in your house of pleasure it's time to let yourself dream a little. What use is working towards something if you're not allowing yourself space to remember what you're working towards? At the beginning of the month, Venus will make a conjunction to the South Node of fate, and an opposition to the North Node. So consider whose dream you're dreaming, where did the idea you've been dreaming come from? It's very important for you to ensure that you're working towards something that will bring you satisfaction at the end of the day. You may never feel satisfied when you're living out someone else's fantasy. With Venus moving into Aquarius towards the middle of the month, and Mercury transiting in your house of self-expression, you'll find that you have the most fun when you allow yourself to manifest the world in which you want to live in.
Are you at the top of your values, Libra, and are you sure? It's possible this month is going to help you understand who does and doesn't hold space for or value you. There might be moments where you'll find yourself confiding a lot more into some people while learning to shy away from others. With Saturn still pushing through your house of home and family, those elements of your life can feel like they weigh you down. With Venus paying a visit to that house, try to engage with family members in board games or other fun ways to bond (don't forget about your chosen family). As the planets transit from Sagittarius to Capricorn at the end of the month, you'll find that family becomes more significant with them in your life. Be sure that they aren't unfairly imposing their beliefs onto you and be sure to create boundaries as you need them. Your voice is valuable and essential, and you may find that you're unpacking frustrations around how your self-expression may be limited or fixed at the end of the month.
This month is kick-starting thoughts around what you value, as well as leading you into a deeper understanding and expression of yourself. This year has been a learning experience; your hand has helped you realize what you're capable of. December might bring up feelings of anger and resentment, namely around the relationships with others in your life. With Uranus in your house of relationships and making an opposition to Mars during the beginning of the month, work to understand the root of what irritates you. Are you upset because your boundaries were not respected, or do you feel as though you weren't being valued? With Mercury transiting in your house of self, you need to understand what you need and desire. In mid-December, when Mercury enters Sagittarius, you'll find that you'll become more honest and open about your values and virtues. Now is a wonderful time for self-reflection and understanding how to be your most authentic self.
Happy Birthday, Sagittarius, this month is all about you! You've grown so much this year, and now you have a much deeper understanding of who you are and why. With Jupiter transiting into Capricorn early in the month, it's time for you to start learning about your values and possessions. Once Jupiter joins Venus, Saturn, Pluto, and the South node of fate in your house of possessions, there could be a period of releasing. Spend this month evaluating what you need and what brings you joy. The Gemini Full Moon will be sure to help you let go of relationships and people who no longer serve you. The month ends with Mars preparing to enter your house of self. You can begin to take the lessons regarding yourself and your values and use them as a foundation for your New Year Resolutions! There's a lot of excitement to be had once Venus enters Aquarius towards the middle of December, especially if you're working on any writing projects or speaking engagements.
This year might have seemed a little odd for you, Capricorn, as if there were a lot of moments that have forced you to become more aware of your underlying motivations. Early December should be wrapping up quite a few lessons for you, and as Jupiter begins to enter your house of self you'll find that the year 2020 has a significant focus on you. Take this time to explore who you are, take yourself on a date if that will help you become more re-acquainted with yourself. With Venus in Capricorn conjunct the South Node of fate, you could fall into the temptation of indulging in old flames and bad habits. There's no harm in having fun, but make sure the pleasure you're indulging in is helping you take steps forward. As the month progresses, you may find that with Neptune having gone direct that you are having a clearer idea of how to genuinely express yourself. This entire month is encouraging a growing focus on you, so taking time for meditation and self-reflection is key.
December starts off with the Moon in your house of self, making a sextile to the Sun in Sagittarius and squaring Mars in Scorpio. This period can feel a bit heavy for you, especially if you're facing frustrations regarding your community and your life direction. Try to be gentle with yourself as Jupiter enters Capricorn, because this year may mark the unpacking of unpacking and unrevealing of your unconscious motivations. Pay close attention to themes regarding respect, respectability, work, and structures. Understanding how you've both fit into them, as well as how you feel limited by them, will be huge themes. As the month begins to end, you could feel a little overwhelmed by issues that you'd previously ignored. The best way to combat all of that stress is by allowing yourself to care for yourself. With Venus moving into your house of self towards the middle of the month, there is no better time for self-love. Don't be scared to get weird and do what's best for you; now is the time to push past limitations.
Neptune retrograde in your house of self may have caused you a lot of confusion, and the might of left your intuition feeling a little cloudy at times. With Neptune direct in your first house, the dreams might be coming into focus (even if you can't verbalize them quite yet). You're still at a place of learning, but this month looks extremely optimistic for your career and life path. With Jupiter transiting into your house of community, you might find yourself changing the people within your community. This year could bring in new friends, as well as strengthen the foundations of friendships you already have. Be open to network and grow your community, especially with Venus moving into Aquarius in the middle of the month. This month could be a good opportunity for you to understand why you hold your tongue as often as you do, as well as encouraging you to let your "freak flag" fly. Make sure you spend this month accumulating an abundance of individuals who you would want to create a home with because, in time, you'll have a community that feels like home.