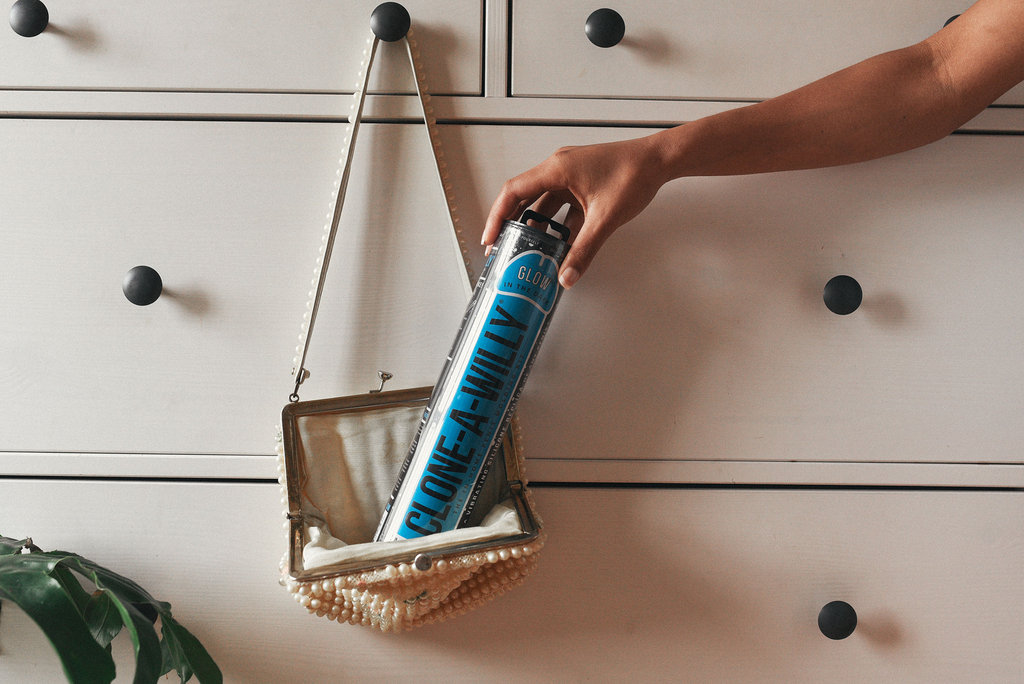 Summer is coming to a close, and we are all trying to squeeze in a few last adventures. But don't worry, it's never too late to be a hoe on the go! (and our kits make the best travel accessories)
Whether you, 
1. Just made a replica you're in love with and wanna take it everywhere. 😍
OR
2. You're impatiently waiting to use one of our kits but would like to elevate the experience by creating a replica away from home. 👀
We've already been dreaming up suitable locations for either occasion. 


First, it's important to go over logistics. Cloning away from home will take much more planning, but as long as you're equipped, you'll be in for a real treat of an experience. Any location you'd like to clone your part needs to have the following for our Clone-a-Pussy kit: a disposable cup, mixing bowl, and a spoon or spatula.


…and for our Clone-a-Willy kit: timer, scissors, measuring cup, mixing bowl, cardboard square, disposable container, mixing spoon, and a surface to cut the tube. 
But who knows! Maybe your Airbnb is already fully stocked 😈



Places You Can Take Your Willy or Pussy Replica:


a picnic
the beach
the forest
to a waterfall
on a road trip
camping
to a family reunion
an outdoor concert
an abandoned manor, mansion, castle
a rooftop pool
the planetarium
an overlook at sunset
a ghost town
a chess tournament
a botanical garden
a music festival
sand dunes
float down the river
the International Cat Show
Have you already taken your replica on a trip? Share your photos and story with us on Instagram.