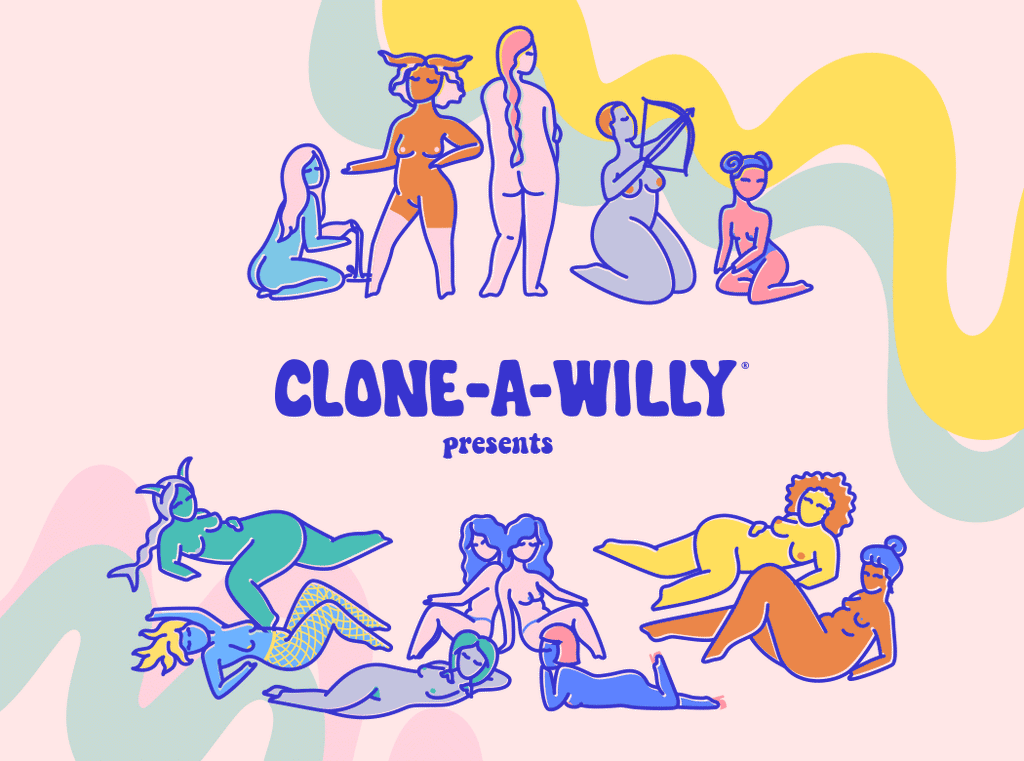 Our babe Six The Sextrologer is adding some HEAT to the summer with our July Hoescopes ~ read through for your fresh mantra of self-love and see what the planets have in store for your sex life!
The ruler of my house of libido is direct in Aries, and my body is ready for battle. With the ruler of my house of pleasure, the Sun in the sign of Cancer, I realize that true sexual satisfaction occurs when we feel at home. As Mercury (the planet of communication) remains in my house of home and family, and separates from a conjunction with the Sun, I am beginning the disassociate my identity from my family. I am beginning to understand myself and my home outside of *a* world that seeks familial approval. Ultimately, true happiness is through being able to keep those around you happiest, and for that reason, I am investing more in my chosen family and friends. As the eclipse season progresses and I release the lessons of the South node, Sagittarius, in my house of higher learning, I am embracing my truth and allowing more space to explore my curiosities. When the Sun enters my house of self on July 22nd, I can expect my sex drive to increase!
After months, Venus, the ruler of my house of self, is finally direct and within my house of values in the sign Gemini. After Venus retrograde, I am reflecting on my values and possessions with a clearer idea of what to hold on to and what to let go of. I will not succumb to the need to hoard, especially with the ruler of my house of pleasure, Mercury, the planet of communication retrograde in the sign of Cancer. Mercury retrograde is occupying my house of expression, so I am taking an in-depth and rational look at why I express myself as *I* do. My strongest suit is my ability to identify what I enjoy and to create a world for myself that's surrounded by things and people I value. With Mercury retrograde separating from the Sun in Cancer, I'm going to have an easier time seeing who I am. This may not be the most erotic time for me, but personal growth very often translates into sexual growth! 
Mercury is retrograde, and I am allowing myself the space to fumble, mumble, pause, and hesitate. I understand that I can't always find the words, even if I spend hours desperately looking for them. The ruler of my house of pleasure, Venus, the planet of beauty, is finally direct and aiding in my creative journey. There is no one right way to create or develop a project; I know this especially. However, there is nothing wrong with expressing my decisive opinion through strategic planning. A little bit of sexual manifestation could help in manifesting focus, and I am open to channeling focus and discipline through my tantric sex practices. On July 11th, the Aries Moon will conjunct Mars, the planet of passion and Chiron, the asteroid that symbolizes my deepest wound and greatest gift. I will allow time on that day, as much as I need, to write down my dreams, hopes, and aspirations so I can physically see them. Using sexual activity could help attract the motivation I was looking for. 
It feels strange to have the Sun in Cancer alongside Cancer Mercury retrograde, within my house of self. This time feels like knowing who I am, yet not precisely being sure how others are seeing me. I am unpacking my unawareness, and I am letting go of the outcome of my care. Venus having gone direct in my house of dreams and the unconscious and is aiding my ability to unpack, I am taking pride in the solitude of my own space, I am content with not always being seen or heard. On July 11th, I am open to receiving lessons about the person that I am, and the person that I am becoming. While it may not be easy for me, I am learning how to be grounded in my relationships. I find a balance between the feelings that I feel and the reality that things take hard work and time. I am as willing to put in the hard work, as well as time, which means I am learning to be patient with my orgasms in July. I am taking deep breaths, deep diving, and all ending in a deep exhale when I come to the "other side." July will help teach me breath-control and put emphasis on keeping it safe, sane, and consensual. 
The expression goes, "you can't teach an old dog new tricks-" but they ain't said nothing about a LION! The Sun is in my house of subconscious and dreams, and I am keeping a journal to reflect on my behavior. There are many messages and memories that are going to come up during the month of July. Many that potentially relate to childhood, family, and home. With Saturn, Jupiter, and Pluto retrograde in the sign of Capricorn, within my house of work and routine, I will turn more attention towards practical matters. I am checking in with my schedule and creating boundaries as I need them. My life is significantly changing; no day will be like the day I've had in the past. As I adapt to the new normal, I am getting a little "abnormal" in the bedroom. The ruler of my house of pleasure, Jupiter, the planet of abundance, is retrograde and challenging me to explore what kinks and social realities get brought back into the bedroom. I am taking note of sexual desires that come up during July, and while I may not be able to explore all of my desires on my own, I am taking note of what I am desiring. 
There is much to be unlearned and rediscovered. Therefore I am allowing myself the space to make mistakes and experiment with new concepts. It's easy to develop a fixed idea of the world, but nothin is completely secure and promised. As Mercury remains retrograde for the beginning of July, I find myself taking the much needed time to understand how I perceive and understand pleasure. It's interesting how the ideas we gain from our friends and family profoundly shape our understanding of the world, it's no shock that I am selective about who gets to color the context of my knowledge. With the ruler of my house of pleasure in the sign Capricorn, I am giving in to my need to take on new responsibilities and burdens. I am capable of discipline, and I want to reap the rewards of my labor. I am willing to be patient and dedicate the long hours to understanding pleasure and my creative projects. Perhaps July would be the perfect time to attend a virtual sex-education class or conference. 
I may have the desire to explore my sexual desires. However, the Universes seems to be leading me down a path before I reach the metaphorical Mt. Olympus. I like to think I have a handle on the world around me, that I am striving towards balance and harmony. I expect to carry that energy throughout July, embracing the Moon, Chiron, and Mars conjunction in Aries on July 11th. I am welcome to introducing the prospect that I need to detach and learn how to be independent, mainly because accepting the security around me is a sign of trust and intimacy. As Saturn, the ruler of my house of pleasure retrogrades into the sign Capricorn within my house of home and family, I'm identifying how my friends, family, and even chosen family could influence why I can or can't fully indulge in my creative projects. Perhaps I am not used to maintaining stability, it's possible I never truly learned boundaries, which means that July will be about finding my center. 
I am unpacking and undoing concepts and ideas laid previously dormant in my mind, feeling called to action to speak up and open myself up to my authentic truth. I like to ensure that the words I speak maintain respect, therefore I check my sources countless times to ensure my integrity. Saturn, Jupiter, and Pluto are in my house of expression and communication; I am speaking up and announcing my desires. If I want to try shibari, I am verbalizing my interest. If I see that there is a need for more education, I am willing to ask the questions necessary to push to dial. With the ruler of my house of pleasure, Jupiter, the planet of abundance within the sign Capricorn, I don't expect overnight results. I am most interested in the intimate and significant expressions of sexuality and connection, I have patience, and I am in no rush to receive what I deserve. 
This year has been complicated and nuanced, but I finally see the results of my labor. With the ruler of my house of self, Jupiter, the planet of abundance in the sign Capricorn, I am not finding it the easiest to chill out and relax. I am spending this year grounding myself, learning not to move unnecessarily or without a strategy or a plan. The world around me is in crisis. There has been an emphasis on understanding the lesson that's been a highlight of my year. As Mars, the ruler of my house of pleasure, pushes through the sky, every once and a few fantasies, I allow myself room to breathe through the pressure. There's been a lot of things I've stumbled upon and been thrown in. Even experiencing pleasure can feel like a game of cat and mouse. I am allowing myself more permission to charge towards what I want, I am claiming my time and reclaiming my body during July.
I can't be everyone's nurturer, and it seems crucial that I prioritize my role as a caregiver over the people and things that require me to play that role. The real test of a Capricorn is recognizing my need to be able to reap what I sow. I enjoy working towards dreams that I can whole-heartedly believe in. I am coming to trust the judgments I make, and thriving because I can believe my own expertise. With Venus, the planet of beauty and ruler of my house of pleasure, finally direct in the sign Gemini, I recognize that closed mouths don't get fed. I am letting myself be explicitly hungry. I refuse to build into dreams that have no place for me for people who do not appreciate me. I am worthy of the love that I show to others, and I will be surprised at how the very belief in that statement will change my life. 
Mercury is retrograde in Cancer within my house of work and routine, so while I may not have the strongest grip of the world around me, I am learning how to manage what I can handle. I am only one person, even though I often align myself with a group. With the Jupiter, Saturn, and Pluto conjunction in the sign Capricorn, within my house of the subconscious and dreams, I am finding that I am gaining a deeper understanding of the systems and structures in the world around me. I am incapable of continually being conscious of how others order themselves, but when I notice something, I will begin to say something. I am beginning to recognize how much of my world view is bias due to transition of generational burdens that I've had to carry, or responsibilities that I've needed to fulfill. I am leaning into pleasure more and communicating what feels good. Whether it's through sexual adventures or creative projects, July is going to be a month that gets my community talking. 
Pleasure and creativity never take one fixed form for me. They express themselves more like the nights and days that pass. My sexual desires shift and change from day to day, and my inspiration is heavily influenced by the moon. My sexuality requires a partner who's ready and willing to dive in and dive deep. I am beginning to take momentary pauses to understand what it is that I am looking for. With Mercury retrograde and the Sun within my house of pleasure in the sign of Cancer, I more clearly see myself within the fantasies I create. July is challenging me to hold my tongue and recognize what patterns and dynamics I am recreating, it's time to pay attention to what I am attracted to and why. Venus, the planet of pleasure and beauty, is thriving within the sign of Gemini, egging me and those around me to begin talking about whatever makes me feel good. To be fair, I may not have the exact words to describe all the things that I need right now, which is what the month of July is all about, accepting that it's ok to feel and not know.