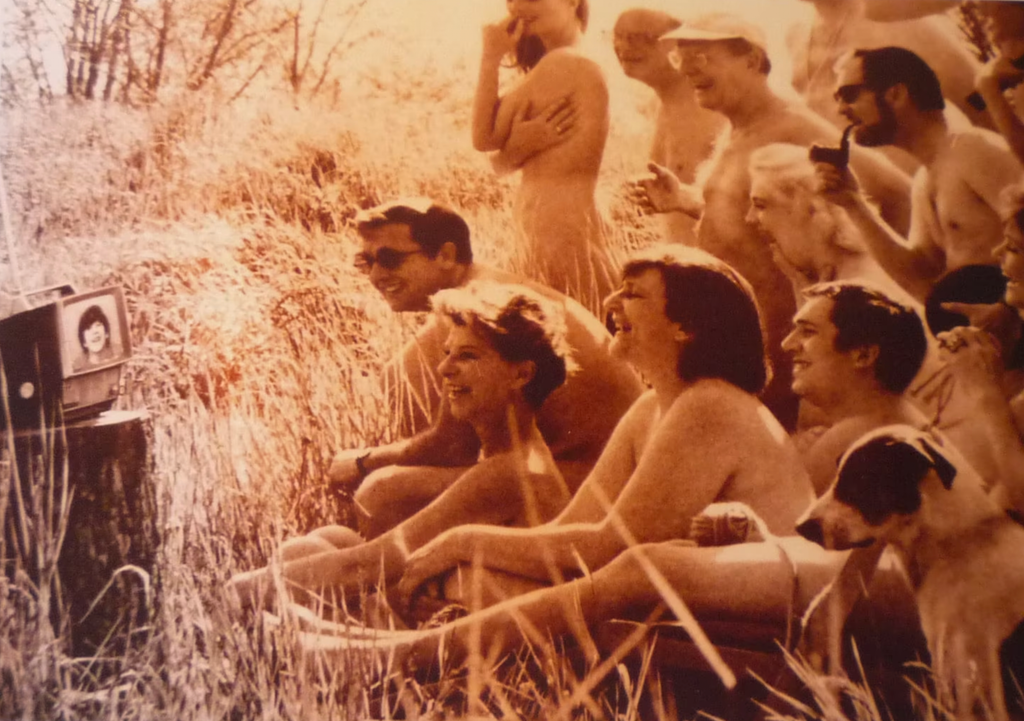 Last week, courts clarified that in Berlin, all genders may now swim topless in state pools. This decision is a step in the right direction, creating "equal rights for all Berliners, whether male, female or non-binary". To celebrate those moves, we're gonna do a dive into FKK, or Freikörperkultur.

Freikörperkultur translates to free body culture, a German perspective where nudity, community, and everyday life should intertwine. The idea is that there is no reason to have shame about the naked body, and communally practicing this way of living provides a liberation. The International Naturist Federation defines Freikörperkultur as:

"The practice of communal nudity is an essential characteristic of naturism, making, as it does, the maximum use of the natural agents of sun, air and water. It restores one's physical and mental balance through being able to relax in natural surroundings, by exercise and respect for the basic principles of hygiene and diet. It encourages many activities that develop one's creativity. Complete nudity is the most suitable clothing for getting back to nature, and is certainly the most visible aspect of naturism, even if it is not the only one. It exerts a steadying and balancing influence on human beings, freeing them from the stresses caused by the taboos and provocations of today's society and shows the way to a more simple, healthy and human way of life."

Although this court ruling for Berlin will create more opportunities for equality in the city, there are many clothing optional beaches where FKK signs have been planted in the ground for decades. Since around 1900, nude bathing around Berlin, on the German North and Baltic Sea coast became quite popular. The movement suffered from the '30s up until after the second world war. FKK gained recognition again in the former East Germany, with strong ties to the workers' movement. It became a symbol for people and families to escape the repressive state.

To be clear, this kind of nudism is not inherently erotic, which makes it feel like a cultural phenomenon worth protecting.
Want to read more about nudist communities? Keep an eye on our blog, as this is an ongoing series aiming to research more cultural aspects of body positivity.

Feel free to connect with us over Instagram and Twitter for the latest content and sales on our products.