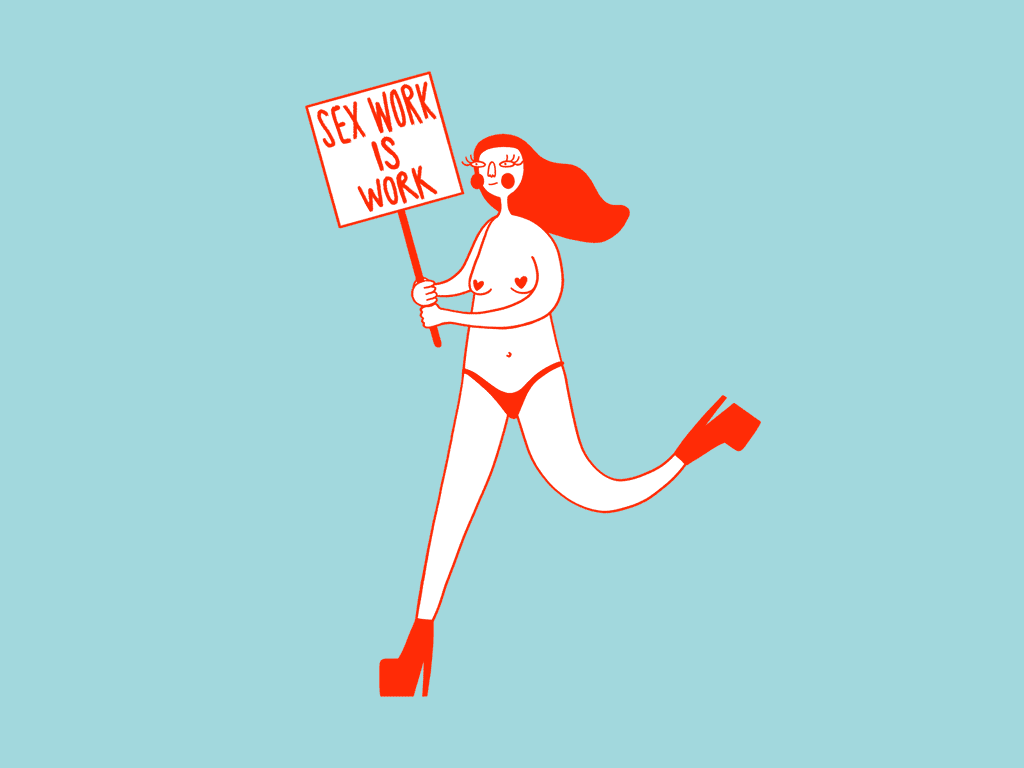 ***ALERT: No Simp September is long gone, and we are out here PAYING senpai to notice us again!*** 
After Covid-fueled months of being the new Wild West of the adult content marketplace, OnlyFans capped how much money users can tip and charge, and the very green scenery of possibilities changed… IN THIS ECONOMY. 
These regulations came shortly after Bella Thorne broke the Internet (in a bad way) when she set a record $1 Million profit from a single day of selling subscriptions and pay-per-views. Before the platform even announced its new terms, sex workers everywhere were already salty asf… understandably. 
She pulled an "omg noOoOoOo" when asked if she would post nudes… as if the original point of entertaining for profit on an unrestricted content platform was lost on any of us.  An already very famous person morally distancing oneself from the boundaries of other sex workers on their own platform looks ugly and is ugly.  But what totally STANKS about Thorne's stunt is falsely advertising to deliver something that other people sell. 
Average Joes and Janes who are shit out of luck and shit out of work are now overshadowed in a popularity contest. How does one compete with the likes of Cardi B or Real Housewives star Dorinda Medley? 
1. You don't
You are still as unique as the gene pool permits and nobody has the same butthole as you. The competition remains relatively the same-- only more and more butthole owners are born every second. Jump in with both feet! If you want to. Remember all that Pre-Covid confidence you had? You knew how to work it and make your bills happen despite the upper hand that the super-duper sexy, famous, or rich have always had. OnlyFans is so successful because there is a massive demand for raw, honest, nonprofessional personal content. 
2. Hardly a shortcut
Stop seeking virtual sex work as merely a shortcut. It's not that easy. Many hopeful content creators saw the glittering, six-digit profit testimonies and joined, only to be disappointed. On the same note, you can do quite well. The average person may see a misleading spike in subscriptions during the beginning of their OnlyFans career, only to see their numbers drop drastically after every voyeur they know in-person has already subscribed. A few months in, you suddenly realize you need adult industry marketing skills, an undying entrepreneurial spirit, social media savviness, new lingerie, new poses, way more fans, and definitely a ring light (and a tripod). 
3. Other platforms, we exist
Before OnlyFans came the likes of XCams, MyFreeCams, Chaturbate… if you are over 18 but too young to know what those sites are, you may be entitled to compensation for your nudes. Now plenty of alternatives to OnlyFans exist, including Frisk, AdmireMe, JustForFans, and IsMyGirl. Brand recognition and the ginormous pool of users make the OnlyFans platform valuable and lucrative, but you are not limited to their lackluster UX, nonexistent explore page, nor 80/20 profit split with daily limits policy. Make sure to read the fine print about the ever-changing rules and get that MF BREAD!
4. Support other creators
We just said it, but we will say it again: OnlyFans does not have an explore page. Its search function cannot find keywords like "boobie juice" or "mother's milk". Fans must manually type a username, so you better get to marketing yourself like crazy. HERE IS HOW! Making two OnlyFans accounts, a free and a locked version, offers potential fans a teaser before paying to see your more exclusive stuff. Beyond advertising yourself on the same platform, "shoutout marketing" (like, the shoutout for shoutout system) on other social media platforms is the most effective way to drive traffic to that juicy, lucrative content. Supporting other jawdropper bad bitches while boosting your own traffic? We love to see it!
5. Personalized pussy
OnlyFans has been likened to a virtual strip club. Patrons pay an entrance fee (OF equivalent: subscription cost) and make dollar bills rain during dances (tips), but performers make the bulk of their bank from private dances and fostering relationships with regulars (pay-per-view and private messaging promotions). Seasoned OnlyFans content creators offer a rainbow of advice, but there is a prevailing consensus that they eventually lower their subscription price to gain new followers and offer them specialized options via DM.
Here is how to do it:
You can set your subscription price on OnlyFans to any dollar and cent amount, so charge what you feel is appropriate for your general content. Sixty-nine dollars and sixty-nine cents… the freedom is yours. 
To maximize profit, interact with your followers (duh). They signed up for you; they must want more and more (and more) of you! Going live/posting stories makes the crowd go wild, but don't forget to DM your followers to promote locked posts or PPV offers at least once per day or a few times per week. If this sounds like a lot of work, remember you will find that sweet spot that intersects between spending time to make new content and then making money off of the types of content with the highest return.
Interactive polls, your analytics page, and custom requests are all ways you can find out what kind of sick shit your followers are into! From foot pics to lingerie try-ons and mukbangs, OnlyFans is a platform of vastly diverse content.
6. Permanent record
Your head may be spiraling from a Covid-19 fever and the state of the world, but don't lose your shit and impulsively create anything you don't want out there! If you certainly want it, need it, but aren't sure of it, CROP YA MF HEAD OUT or stick a big fat emoji on top of that face. Headless bodies still sell. Maybe that bank will rehire you after the apocalypse, but remember that a sex worker is just someone who works in the sex industry. Don't be like Bella; embrace it.