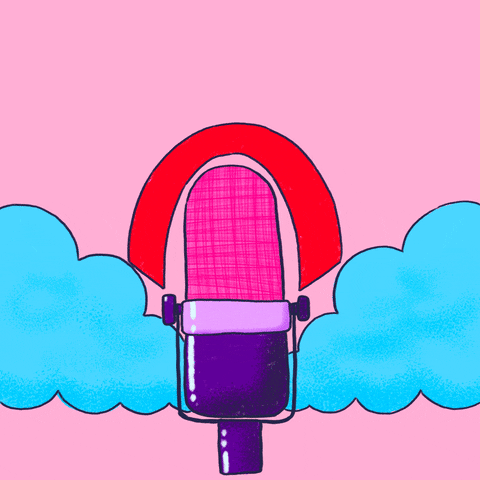 With so many new shows out on the podcast scene, sometimes it's nice to get a nudge toward what's good to listen to. Below, we'll list out our favorite podcasts ranging on topics from relationships to travel, and crime involving the porn industry to straight-up meditative walks. Let's get into it.
1. Come As You Are
Emily Nagoski is a sex educator and author who answers questions about sex with a focus on scientific research and communicated in an easily understandable way. Nagoski has already covered topics on sex at an older age, sex in long-term relationships, consent, orgasms, and the science of horniness. 
2. NPR's Lifekit
NPR has graced us with snippets of amazing life hacks via Lifekit. From sleep to saving money to parenting and more, they talk to experts to share invaluable advice. 
3. This Changes Everything 
MTV reality star and marriage and family therapist Sarah Rice talks with TikTok Sensation and Portland babe Jeff Guenther to help guide folks through complicated subjects. They provide deep dives into relationship issues, mental health, family, happiness, and sex.
4. On Attachment  
Relationship coach Stephanie Rigg shares a short and sweet episode each week on all things attachment, love, relationships & intimacy.
5. Dear Headspace
Dear Headspace comes from the Headspace meditation app, where meditation teachers answer listener questions. Each episode is humbling and full of a-ha moments. 
6. The Atlas Obscura Podcast
Atlas Obscura co-founder and host Dylan Thuras takes listeners on an audio journey to discover new and hidden places.
7. This Morning Walk 
This Morning Walk is a calming, brightening podcast hosted by New York Times bestselling author, wellness educator, and certified Breathwork coach Alex Elle and creative director Libby DeLana. Each host is a powerhouse on their own, and together they have created such a wonderful audio experience. 
8. Hot Money
Financial Times reporter Patricia Nilsson conducted in-depth research into the porn industry to find out who controls the biggest porn company in the world. Their reporting reveals a shadowy power structure including billionaires, tech geniuses, and unsuspecting, powerful finance companies.
9. The Last Days of August 
Jon Ronson dives into the porn industry to unravel the never-before-told story of what caused the death of Canadian erotic actress, August Ames.
10. Healthier Together with Liz Moody 
Healthier Together, hosted by author and journalist Liz Moody, is a research-backed wellness podcast focused on living well and happy. Topics include what to eat to fight disease, how to take control of your finances, tips for fighting anxiety and depression, productivity and career advice, advice for making friends as an adult, the best skincare routine elements, healthy cooking secrets, and more.
11. Safeword
Sex therapists Casey Tanner and Kamil Lewis share details of their own sex lives, discuss relationships, identities, and more. Each week is dedicated to a theme related to sex, gender, and relationships.
Want more listening material? We just released our latest steamy mix -- it's a good one! 
Connect with us over Instagram or Twitter to follow the latest content and sales on our products.