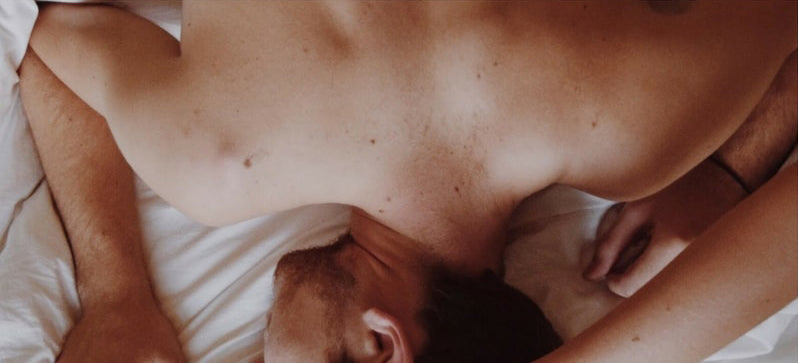 Times are tough, and many people are currently separated from those they love! Due to the pandemic, stress and separation have the ability to wreak havoc on sex lives and libidos. However, our Clone A Willy & Clone A Pussy DIY Molding Kits have been a great resource for those who are separated, or just as a stuck at home self-care project!
We collected (w/ consent) a few of our customer's experiences of how our DIY molding kits have helped them nurture intimacy and practice self-love while staying home:
SBL, 24, Brooklyn, She/ They ~
"Staying at home in quarantine has given me a more complicated relationship with my body. But I can't seem to escape it, wherever I go. I started to get bored of it, honestly. Staring at my arms, my legs, my hips, my jaw. Always the same. 

I figured that the only part of me I didn't really know was my p*ssy. Not that I am ashamed or anything. I touch it all the time. But the whole mirror thing always freaked me out, like right then and there I'd get my period.

A friend had gifted me a Clone A P*ssy for my birthday. It was just like baking a fun little cake! Fascinating to look at, I could (and did) stare at the results for hours. I didn't know my vulva was so interesting. Pretty much all my post-work hours are now spent kegeling away, a quick glance at my results confirming for me exactly what this must look like moving.

Thank you for giving me back the awe of my body and solving my boredom- for now! Clone a Willy, next please! - SBL"
Noah, 22, Tallahassee, He/Him ~
"What can I say, life has been especially hard lately, but then again so has my penis. My girlfriend and I were stuck in the same sex cycles of quarantine, when we thought of a crazy idea: what if I had two penises? Instead of growing a second one, we decided to buy a molding kit!

After some mishaps and some laughs we finally got our wish, I now have two identical penises! My girlfriend likes to say that now that she has a mold, then there's no need to date me anymore. But, while I am still around, we have been able to experiment more than I have ever imagined....it also makes for a great dinner table centerpiece when not inside of my gal.

Thanks, Empire Labs for helping me grow a second penis, and doubling the pleasure in our relationship while stuck in the house!"
Dee, 26, Toronto, She/Her ~
"A few months ago, my boyfriend and I used Clone-A-Willy kit together to celebrate his birthday, and to make sure that I'd always have him even when he wasn't here with me. When quarantine hit, we were both devastated because we couldn't isolate together, but we quickly learned to manage. The clone has been so amazing at helping us stay connected—he loves that he's still able to get me off, even when we're so far apart! I'll take pictures and videos playing with it, and sometimes I'll even play over a video call with him. But I also love taking it and putting it in different places in our home and taking pictures of it to send him! He laughed so hard when I put it in a fruit bowl next to some bananas, and he thought I was ridiculous for putting it in the freezer with some fudgesicles for a picture. The distance is still really hard, but his dick clone helps. It helps me cope with missing him so much, it helps him because he gets to see me use it whenever he wants, and it makes us both happy to think of fun pictures to take!"
C, 23, New York, She/Her ~
"I have been in a long term relationship (going on 4 years next month!). Due to the pandemic we have not been able to see each other for 2 months now. With that being said, this time has allowed me to explore myself and become more comfortable with purchasing and experimenting with new and different sex toys. I have read countless articles regarding the rise in sales of sex toys during this time. So I think I speak for most people, that this is the time to explore! The pandemic also led me to open up a conversation with my partner about trying new things! I've recently brought up making a Clone-A-Willy and now that's on our bucket list! With the Clone-A-Willy's customizable features, I feel like this will make our at a distance relationship more intimate! I can't wait to feel more connected with my partner!"