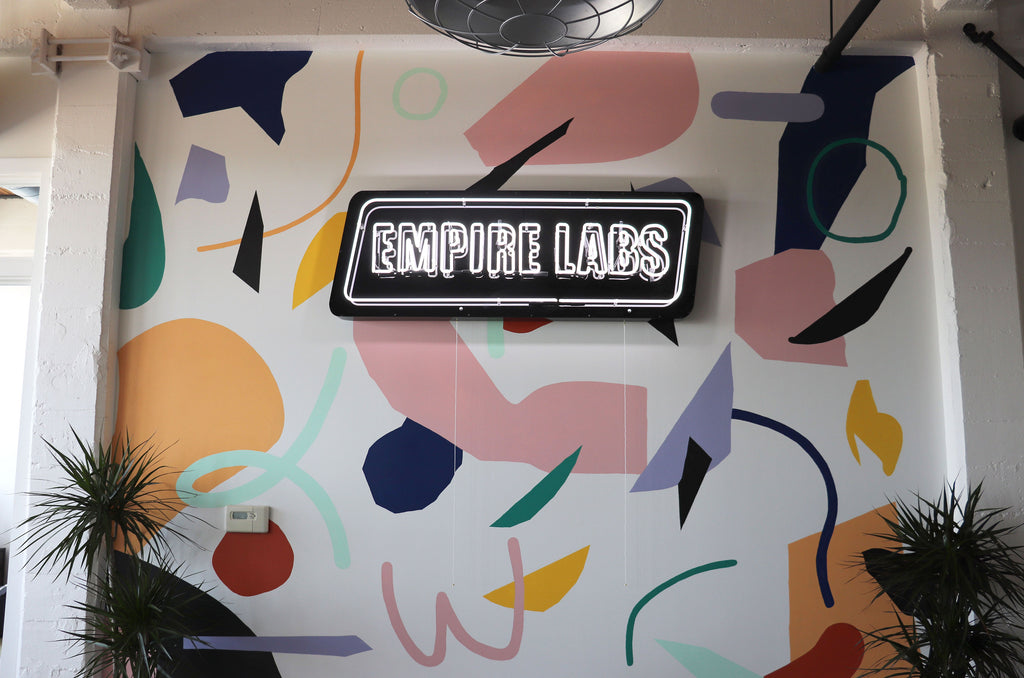 You may wonder what the office of a cock casting kit company might look like... whelp we're here to give you a little behind the scenes peek! Sorry if you were expecting dildos hanging from the ceiling but we're classy af.
Portland, Oregon is where we've called home the last 15 years. We manufacture our entire Clone-A-Willy and Clone-A-Pussy product line out of a refurbished Mill built in the 1920s. We recently renovated our office space and we re-decorating  we aimed to source locally from some of our favorite artisans. Thanks to these three amazing local companies/individuals that we worked with the last couple months. You've made working 40+ hours in this space that much better!
CHRISTIANA HEDLUND - www.christianahedlund.com
Christiana is an artist and designer who recently relocated from Portland, to Eugene, Oregon. She is the founder of Moon House, hand-crafting a line of ceramic wares and wood objects that combine form, function, and natural beauty and also dabbles in Mural creation (and is pretty darn good at it).
BLOKE - www.blokebotanical.com
One of our favorite neighborhood shops to frequent is Cargo Inc. which sells a huge variety of colorful, worldly, and eclectic gifts and home goods. Recently they teamed up with Bloke and we were immediately obsessed. Bloke is a Portland-based botanical design studio pairing seasonal flora and earthly elements at an (awesomely) affordable price. So of course we were inspired to turn our office into a jungle and don't plan on stopping our collection any time soon!
ARTICO LITE - www.articolite.com
Creating our own custom neon sign was always a dream of ours and we are so lucky to have worked with such an amazing company as Artico Lite. Artico Lite is a family owned business that has been in Portland for almost 20 years, but their experience in the field long outlives their stay here. They hand craft signs for everyone from huge corporations like Nike, to small start-ups. We have nothing but amazing things to say about them, and we absolutely adore our sign!