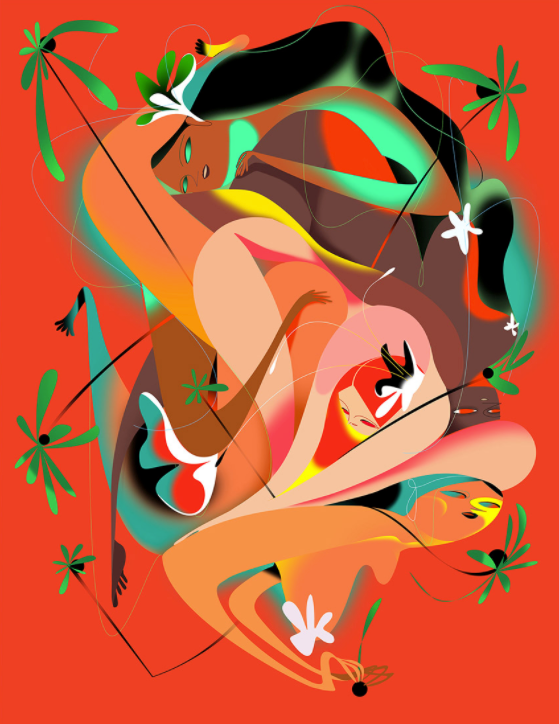 As we come closer to the end of May - and importantly the recognized international masturbation month, we're excited to share a few of our favorite artists who have created memorable work representing emboldened self pleasure. 
...now onto the artists.
LA artist and animator Robin Eisenberg creates work which exudes self love under sultry fluorescence.
Alice Skinner is a London-based visual artist who illustrates playful and relatable illustrations. Skinner recently caught our eye from her cheeky series for the dating app Badoo.
Antonio Páramo is an illustrator whose main focus and intention is body positive and inclusive portraiture.
Alina Gross is a photographer based in Germany who narrates the female gaze via bright colors and even softer geometry.
New York City-based illustrator Yadi Liu allows her dreams and emotions to fuel curvy shapes and vibrant colors throughout her work.
Raman Djafari is an illustrator, animator, and filmmaker based in Germany. Interested in exploring the emotional experience of self, Djafari visualizes this through hypnotic and fragmented visuals.  
Rupi Kaur, the author of the awe-inspiring collection home body, is an Indian-born Canadian poet, illustrator and author. Her combination of poignant phasing and simplistically beautiful drawings are profound realizations for being in a body.
website
|
instagram