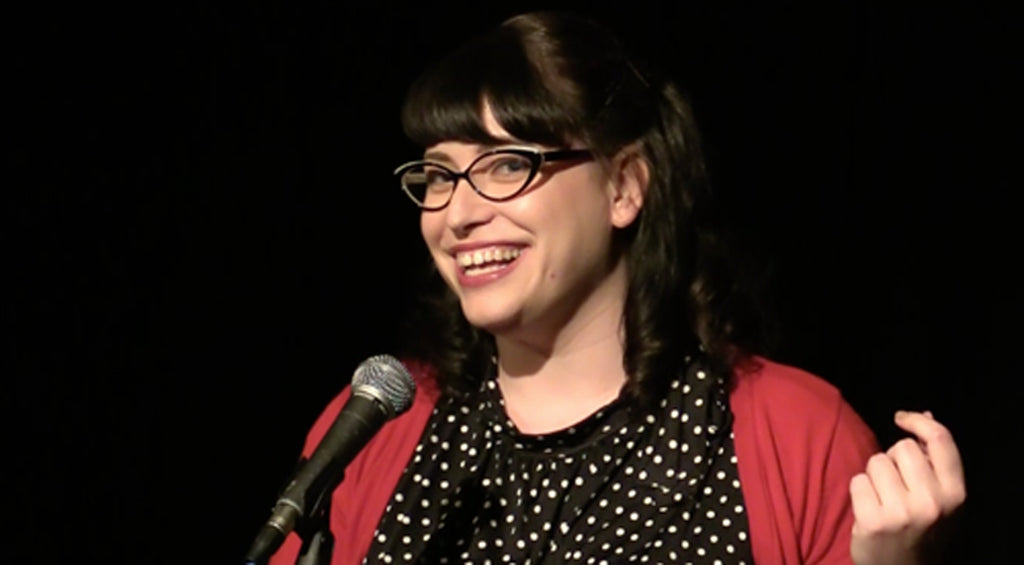 In my line of work I get some interesting emails and it takes a lot to surprise me these days. But when I got an email from Portland State University asking me to come and talk about sex parties, I sat up and took notice. I might even have giggled.

For some context, this event was for "Sex Week." Universities across the country started hosting sex weeks a few years ago and the idea has really taken off. Given that sex ed is sorely lacking in the standard curriculum, sex week allows the students to see presentations on the topics they're interested in. These events are often run by student groups like the women's center and the queer center. A couple of years ago I spoke on a PSU panel about BDSM.

Still, I was surprised and delighted that the university was hosting this topic. Because of course the students will do these things anyway. Better that they do them in a way that is safe(er) and well informed.

In addition to myself, the panel consisted of speakers from a couple of local venues as well as someone from the Cascade Aids Project. The event began with everyone on the panel introducing themselves and their backgrounds. I was delighted to be sharing the stage with several older gay men who were open about their positive HIV status. I'm sure for some of the college students it was a first to see people being open and shame-free about that topic. It was also incredibly valuable that they explained the ways they still play at public parties and the ways they keep themselves and their partners safe and informed. (For more about this, you can visit the Cascade Aids Project website)

The introductions from the panel led one student to ask, "What about places for heterosexual play?" It gave the presenters a smile, because of course the majority of public play spaces are mostly hetero-focused. It also gave me a chance to chime in with a list of options for public play in Portland:

    •    Privata, a swingers club in downtown Portland that also features a monthly kink party called Deviance.
    •    The Velvet Rope, a swingers club in SE that hosts theme parties including kink and trans specific nights.
    •    Sanctuary Club, a queer friendly space downtown that hosts a variety of swinger and kink parties.
    •    Catalyst, a space on SE Foster that hosts mostly kink events.
    •    Hawks, a gay bath house that also has bi-night every Sunday (for people of all genders.)
    •    Steam, another gay bath house.
    •    PDX-Rated, a monthly kink party at the Bossanova Ballroom.
    •    And many more events you can find online here

I also made sure to emphasize that you don't need a public party or venue to have a sex party, you can throw your own. And sometimes, having your own party is the best way to get started because you can control all the variables. You get to decide who to invite to the space and you get to decide what tone to set, and what rules will make you feel comfortable. And it doesn't have to be all out sex, either. Throwing a spin-the-bottle party can be a great way to get used to a sexy group vibe, while also feeling safer for a lot of people.

Doing things like spin-the-bottle a few times is a great way to figure out which of your friends might be a good fit for a play party that includes sex - because those parties certainly aren't for everyone. Public play, even among friends, can feel scary or vulnerable especially at first. So it's a good idea to warm up to it slowly. You also want to choose people who are good at handling themselves and good at communicating about their wants and needs.

Another question we got was about negotiating, and that's another vital step when you're discussing play. You've got to be ready to talk about both your wants, and your boundaries. And you need to know what your safer sex expectations are. The panel participants at the PSU talk were fantastic at pointing out potentially hurtful language that people commonly use when discussing STI tests. Have you ever heard or read someone say they're "clean" when discussing their test results? Consider what that implies - that people with an STI are dirty. This kind of language adds to the stigma surrounding STIs and that stigma and shame makes people less willing to get tested or disclose their status.

Remember that knowing STI information is great for making an informed choice, but STIs don't have to be deal breakers for play. Some STIs like HIV or HSV2 have medications that make transmission less likely, and there are also forms of play you can engage in that are incredibly safe, like having hand sex while wearing gloves, or playing with toys.

One last point to remember: voyeurism is participation. It's okay to attend a sex party and not engage in any play. As long as you're watching respectfully, that's a fine way to participate. After all, exhibitionists need an audience. So go have some fun!




Stella Harris is an author, educator, and coach who helps people build the skills, knowledge, and confidence they need to explore their sexuality safely and free of shame. You can learn more about Stella or schedule a consultation on her website, www.stellaharris.net or follow her on Twitter: @stellaerotica or IG: @stellaharriserotica