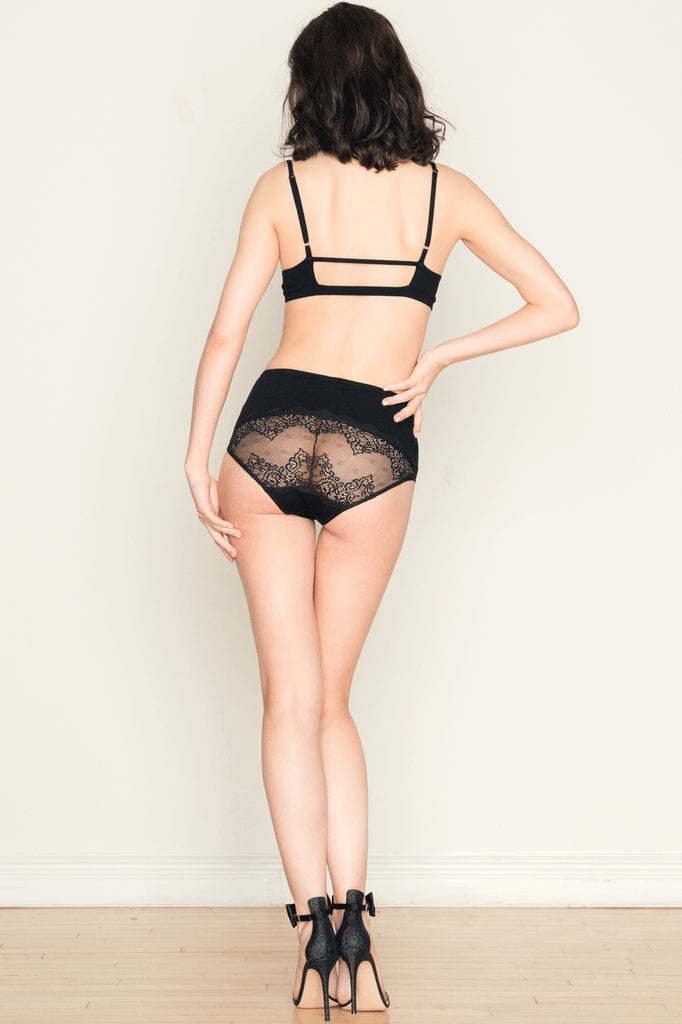 We were able to chat with Sarah Wizemann, owner of Lille Boutique, before one of the sexiest and most interesting events takes place in Portland: Unmentionable: a Lingerie Exposition. Lille Boutique is located close in Eastside Portland, and was created in 2007 "to provide the women of Portland with elegant lingerie in a comfortable setting". Lille emphasizes quality made, vintage inspired and locally made garments, jewelry and shoes.
What inspired ​Lille?
Lille was inspired by my passion for fine lingerie--especially bodysuits, tap pants and soft bras, which I always loved but had a hard time finding after moving to portland from NYC. I had been a ballet and modern dancer, so body conscious garments that fit beautifully mattered a lot to me.  The name comes from the French city, which had been a lace production center at the turn of the century.  It hearkens back to a time of hand-made craftsmanship and is also a nod to French undergarments, which tend to have less padding than their American counterparts.
​How do you keep up with modern trends?  
We begin by focusing on excellent construction and quality fibers, then look for designs that appeal to our aesthetic sensibilities. I try to pay more attention to what's happening in the greater world of fashion rather than listening to the lingerie trend forecast. For example, if they're showing sheer tops on the runways in Paris, then we know we need to have the right undergarments to accompany that look for the season.


What is the process in picking specific brands to sell at Lille?
I always prioritize independent designers who manufacture in an ethically responsible manner, and I prefer to meet the designer in person. It's always better to work with nice people!  The brand roster ebbs and flows according to customer preferences, and I often have to stop carrying brands I love due to cost considerations, but I re-evaluate every season.
How do you make everyone of all sizes feel sexy?
This is the most important task for our sales associates. It begins when a customer enters the store with the offer to sit down, relax, and have a cup of tea. Self care cannot be rushed. Then it is reiterated in the fitting room--if the bra doesn't fit, it's the bra's fault, not yours! We also make it an absolute priority not to discriminate against anyone (sexual orientation, ethnicity, size or otherwise.)
What are you working on now?
I'm so excited about the Planned Parenthood Fundraiser I'm working on for our 10 year anniversary. It will be similar to the one we held 4 years ago at Holocene called Astral Bodies. Now, more than ever, we need to stand up for what we believe in and give back to the community.
Astral Bodies: Fortnight Lingerie Fashion Show presented by Lille Boutique 
What are recent goals with Lille?​
We are hosting a bra drive for a local women's shelter next month, and we are hoping to collect over 150 gently worn bras for women in need, with a substantial discount on new merchandise for donors. There will be more details soon to follow at lilleboutique.com!
All photos courtesy of Sarah Wizemann.