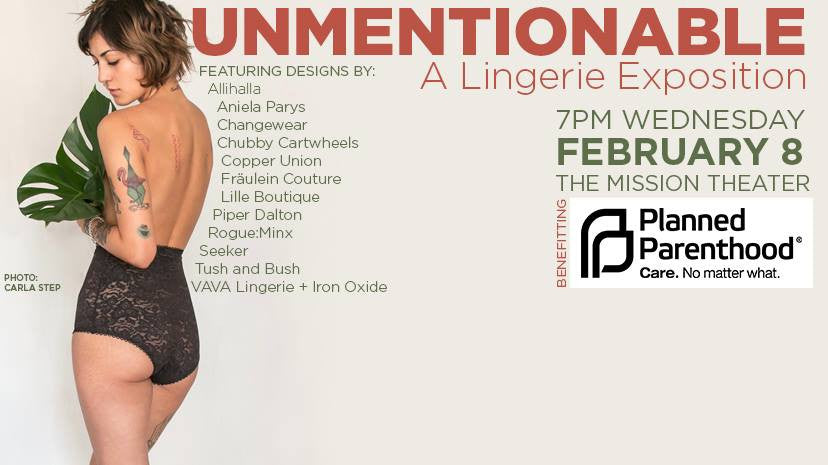 Altar PDX and Elizabeth Mollo Productions hosts another year of Unmentionable: A Lingerie Exposition.
This year's runway features collections from Allihalla Aniela Parys, Changewear, Chubby Cartwheels, Copper Union, Fräulein Couture, Lille Boutique, Piper Dalton, Poetic Works Lingerie, Rogue:Minx, Seeker, Tush and Bush, VAVA Lingerie and Iron Oxide. House of Flora will be performing, Marissa Sullivan will be the emcee and DJ Gregarious is providing all of the tunes. The event starts at 8pm and is sold out. A portion of the event proceeds from the show will be donated to Planned Parenthood Columbia Willamette.
We were lucky enough to talk with Sarah Wizemann of Lille Boutique and Vanessa Froehling of Fräulein Couture, both featuring collections in this year's show.