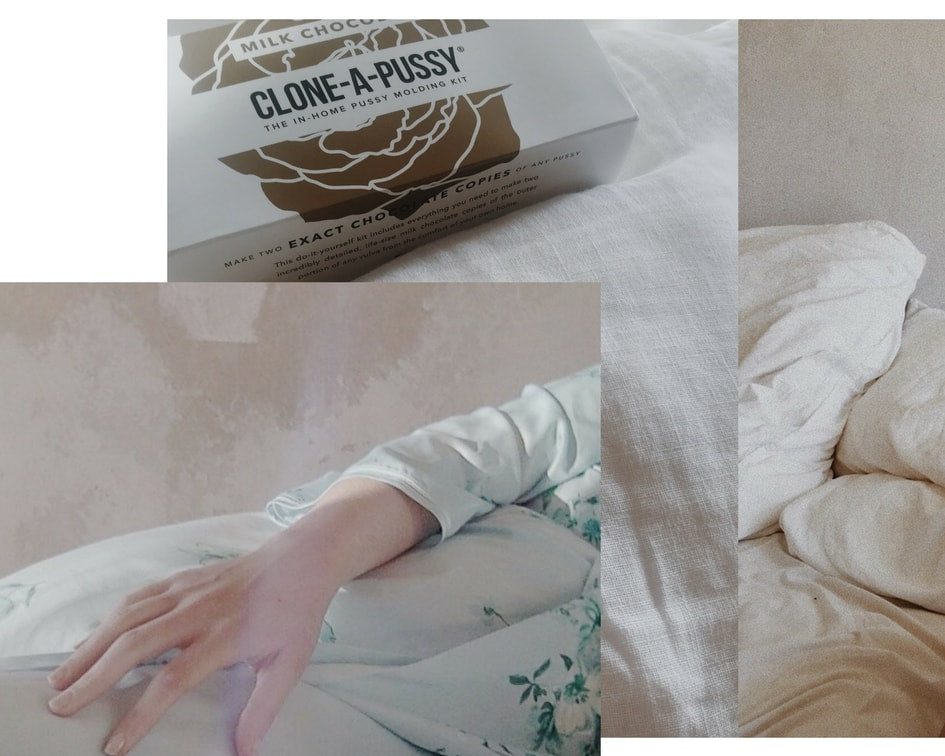 "Love yourself first and everything else falls into line. You really have to love yourself to get anything done in this world."
– Lucille Ball
Tips for using Clone-A-Pussy kits to enhance and strengthen self love:
To set yourself up for success. Read the directions several times and pay attention to important details like timing and water temperature.
First create a cozy, relaxing atmosphere. Light some candles, put on a Joni Mitchell record, and maybe even prep with some yoga or deep breathing.
Minimize distractions and allow yourself too look within and open yourself to the journey you are about to embark on with your body.
Allow yourself room to make mistakes, you can purchase extra molding powder to give yourself a second try if that makes you feel more confident.
Follow the directions and create your vulva mold. (enjoy the experience, it's a fun one)
Take a post-molding bath to clean off any remaining molding powder. This is a good time to thank your body for carrying you through this world every day and looking damn fine doing it!
24 hours later - reveal your mold.
Take note of any thoughts or judgements that come to your mind. When you meet your vulva face-to-face, make a conscious choice to only speak to yourself as you would to your best friend.
You can put your vulva mold in a frame, bedazzle it, or even use it as a paper weight, but most importantly let yourself feel gratitude for how amazingly beautiful, powerful, and unique your vulva is. After-all, there is no one quite like you and yours.