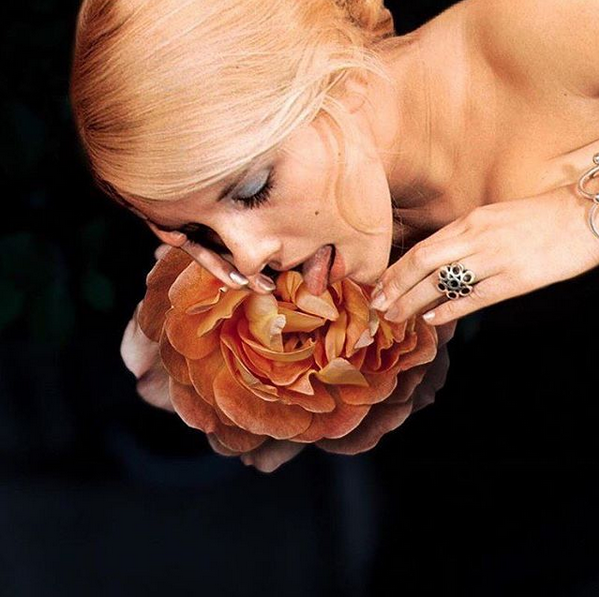 There have been two polarizing experiences that have defined my approach to eating pussy. The first was during one of the most emotionally intensive relationships of my life. My partner and I would reach an impasse through talking issues out often, but physically we would communicate wonderfully. Except for eating pussy. Despite having a developed comfort with one another's bodies, she would never let me eat her out. She practically hated the act, saw it as mildly disgusting, and felt bad for anyone that would want to spend such time performing. Since we were never great at traditional communication, we were never to hash out the origin of why she felt this way. It occurs to me now that she was possibly ashamed of her own pleasure, something that culture has reinforced by making cunnilingus appear something unenjoyable for the ones performing it. We never confronted that fact, so in turn we never engaged in the act.

The second defining experience was from a completely opposing perspective. This person loved being eaten out and it was often the only way in which she could come. But it required work and dedication from both of us. These would be marathon hour long sessions of evolving move-sets, focal points, intensifying pressure and focus. For both of us, her pleasure had to be earned. It taught me to truly value putting forth the effort to give a partner that satisfaction and it showed me that sex was not so much an act of intense release, but a mutuality in which two (or more) people try to make one another feel as good as they possibly can. Being able to figure out what worked best meant I was going down on her every chance we got.

Bon Appétit: The Fine Art of Cunnilingus, as guided by Amory Jane, did well to assuage the underlying machinations behind these experiences. Not simply a class built upon communication and cunnilingus' societal perception, but on anatomy, technique and comfort as well. I found a new addition to my vocabulary with the fourchette (the skin on the bottom of the vagina) which not only sounds like an Italian culinary delicacy but, in some instances, can also be treated as such. With the aid of a 3D printed clitoris, Amory was able to effectively show that its anatomy was much larger than previously believed. There were also a wealth of effective positions that emphasized comfort for both givers and receivers that ranged from utilitarian to practically elegant. Amory passed around a wealth of toys that could enhance the pussy-eating experience from pocket vibrators to pulsing finger nodes that send small electrical pulses on touch. The toy seemed not only incredibly effective but also invoked reminders of Minority Report, which I would not rule out as a great science fiction niche kink.

Yet, despite all the useful knowledge of physiology and technical practice, the cornerstone of the class is built upon communication. As with She Bop classes I've attended, these things ultimately come down to discussing and being open with your partner. Amory demonstrated this wonderfully by covering The Four Fears (Am I normal? How do I smell? How do I taste? Am I taking too long?) and how to properly confront them. As I have experienced, these thoughts can run rampant for some and being able to console a partner and make them feel comfortable with their bodies are tantamount to sexual pleasure. The class was opened with a couple of quotes by Margaret Cho:

"Every (vagina) has its own architecture."
"Eating pussy is a metaphor."

The quotes aren't meant to be obtuse or just good sentiment but, rather, to reinforce that eating pussy is not simply defined by an act. It is defined by what your partner is expecting from the act. It made me reflect on the experiences I mentioned previously. One was neglected from lack of communication, the other was bolstered by it. Sunday's class made me feel confident in being able to better navigate experiences such as these and for that, it was incredibly valuable.


written by Androo Meyers
Follow -

SHE BOP
AMORY JANE
ANDROO MEYERS

For more tantalizing tips check also check out this article:
Tricks For Making Her Squirt During Cunnilingus