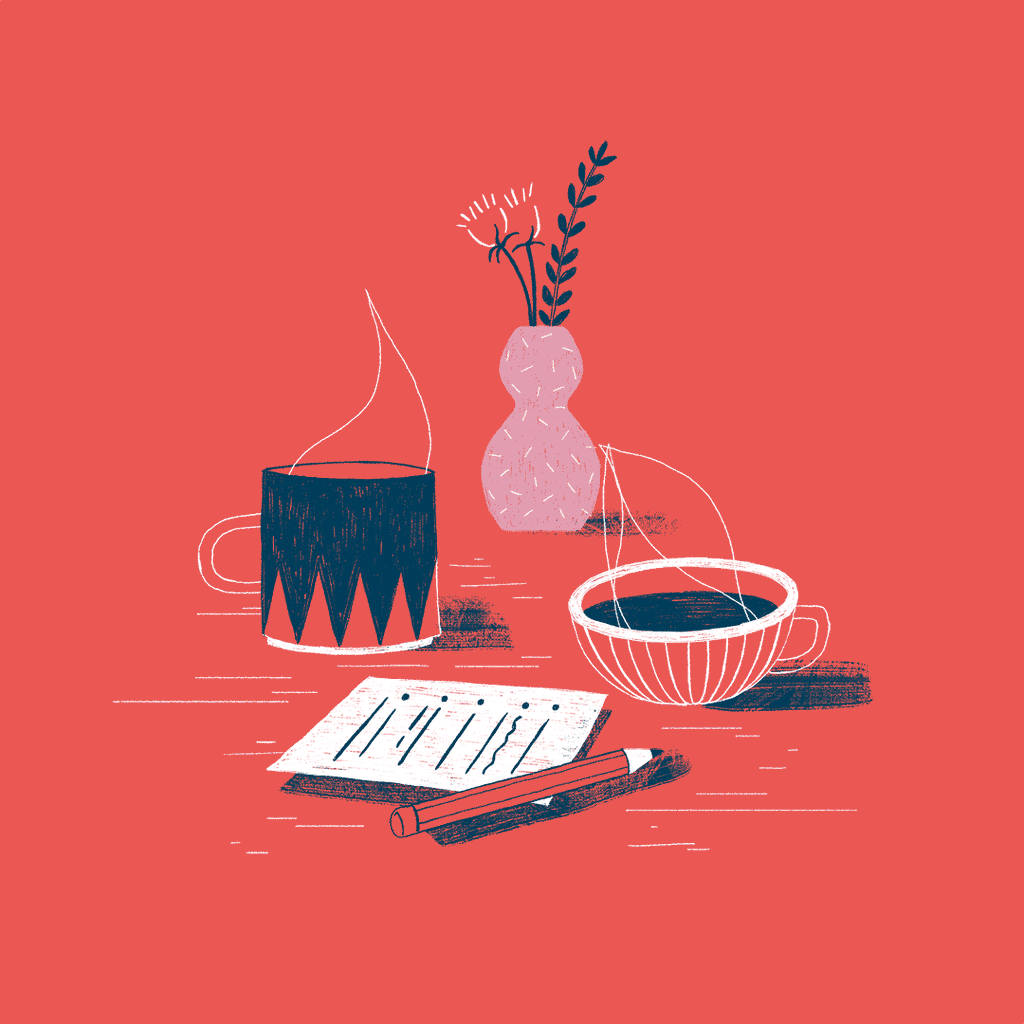 Autumn besties, rise. It's our turn to shine. There's something in the air. It's almost the first day of fall, and we're getting ready to bust out the sweaters, turn on Practical Magic, and light up those cozy candles. FALL is here, and with that comes all the delicious autumnal flavors to spice up your evenings and set the mood.
While the science behind aphrodisiacs can be subjective, and the effects of consuming these foods vary from person to person, here are some fall flavors and ingredients that have been associated with heightened sensuality and mood-boosting properties:

Cinnamon
The warm and spicy aroma of cinnamon is often linked to passion and sensuality. It's known to promote blood flow, specifically in your abdominal area *wink wink*. Sprinkle it on various dishes, from hot beverages like mulled wine to desserts!
Nutmeg
While its aromatic and slightly sweet flavor is believed to stimulate the senses, nutmeg's primary active ingredient is myristicin, which has been linked to increasing dopamine levels. Its sweet and savory flavor is commonly used in fall dishes such as pumpkin pie, eggnog, and spiced cider.
Ginger
Ginger has a spicy and invigorating flavor that has been known to increase circulation and energy and reduce stress. It can be used in fall baking, smoothies, and teas or added to savory dishes for a kick.
Pumpkin
Pumpkin is the quintessential fall staple and is rich in vitamins and minerals that can boost energy levels. Pumpkin pie and pumpkin spiced treats are popular choices, but you can also incorporate them into yummy pasta and soup recipes. 
Honey
Honey has been regarded as a natural sweetener with aphrodisiac qualities for centuries. It can be drizzled over desserts (or appendages 😉) and can also be incorporated into MANY recipes to add a touch of sweetness.
Vanilla
Aw yes, vanilla. The sweet and comforting scent wafting through every Bath & Body Works growing up. Vanilla is considered one of the most "attractive" and "comforting" scents, but when consumed, it can also boost libido and regulate your heart rate — boosting blood flow.

Allspice
Allspice offers a blend of flavors reminiscent of cinnamon, nutmeg, and cloves. It's been known to enhance sexual potency and as a natural treatment of sexual dysfunction. It's used in many fall recipes like spiced apple cider and pies.
Chocolate
While chocolate is not exclusive to fall, it can be used creatively in fall-themed desserts and beverages. Dark chocolate, in particular, is associated with increased pleasure and mood enhancement.
Now that you have a handful of aphrodisiac flavors to stock your pantry, here are a few ways to pull some of them together to create fun, flavorful, and sensual treats.
🍎Honey Roasted Apples
Apples, an autumn staple, have long been associated with love and desire but did you know they are also considered an aphrodisiac? Apples contain polyphenols and antioxidants that can help kickstart blood flow, which can be linked to arousal. When paired with the luscious sweetness of honey, they create a delightfully easy treat that can set the stage for a fun night. Bonus points for the smell of cinnamon and apples wafting through your space. YUM. 
Ingredients:
4 ripe apples (choose your favorite variety)
2 tablespoons of pure honey
A sprinkle of ground cinnamon
Optional: Add a scoop of ice cream or a dollop of whipped cream on the side
Preheat oven to 400°
Slice the apples into thin wedges and place on a baking dish. Drizzle honey over the apple slices.
Dust with ground cinnamon, adding a hint of warmth. Cook for 20-30 minutes until apples can be easily pierced with a fork. 
For an extra layer of indulgence, add a dollop of whipped cream or a scoop of vanilla bean ice cream.
☕Pumpkin Spice Latte
I know I know. You can't escape the clutches of the infamous PSL. Forget the sugary syrups though; we're going for real pumpkin puree, sensual spices, and a touch of maple syrup to sweeten it up. Here's an easy after-dinner treat to boost your energy while also setting the perfect mood for some romance.
Ingredients:

2 shots espresso (or 1/2 cup hot freshly brewed coffee)
1 cup milk of choice, preferably a milk that froths well (oat milk works best but almond is a great alt)
3 tablespoons of 100% pumpkin puree
1-2 tablespoons maple syrup
1 teaspoon pumpkin pie spice (a premade blend of cinnamon, cloves, ginger, nutmeg and allspice)
1 teaspoon vanilla extract
Whipped cream and cinnamon for topping (optional but highly recommended)
Heat your milk until it's hot but not boiling — careful it goes quick!
Mix your espresso (or fresh brewed coffee) with pumpkin puree, maple syrup, pumpkin pie spice, and vanilla.
Froth up that milk until it's foamy. If you don't have a frother at home, whisking works! You want the texture to be smooth, not bubbly. Pour milk over the pumpkin espresso mix. 
Top with whipped cream if you're feeling fancy and sprinkle some cinnamon on top for a finishing touch. Sip and savor.

🍫Chocolate Crème Brulée
Chocolate and vanilla. Pure indulgence. While the average home cook/baker might be a little intimidated by this recipe,  have no fear. Here's an easy step-by-step guide to get the perfect chocolatey custard with sugary crunch on top.
Ingredients:
2 cups heavy cream
4 ounces semi-sweet chocolate, finely chopped
1/2 cup granulated sugar
4 large egg yolks
1 teaspoon vanilla extract
Pinch of salt
Additional granulated sugar for caramelizing
Preheat your oven to 325°F. Get four ramekins all snug in a baking dish. 
Heat the heavy cream (but don't let it boil), and then take it off the heat.
Mix the hot cream with the chopped chocolate, and watch it melt into creamy chocolatey goodness. Give it a moment to cool down a bit.
In another bowl, throw together the yolks, sugar, vanilla, and a pinch of salt. Whisk!
Now, slowly introduce your chocolate-cream concoction to the yolks, stirring as you go.
Strain the mix into a measuring cup to keep it smooth and lump-free.
Divide equally into your ramekins.
Slide that baking dish into your preheated oven and carefully fill it with hot water until your ramekins are submerged halfway. 
Bake for about 30-35 minutes, just until the edges are set but the custard's still got a little jiggle.
Take your ramekins out, let them chill to room temperature, and then pop in the fridge for at least 2 hours.
When you're ready to dazzle, sprinkle a bit of sugar on top of each custard.
Using a kitchen torch, carefully caramelize the sugar until it's golden brown and crispy. Don't have a torch? Me neither — you can place the ramekins under a broiler for a few minutes, but be sure to watch them closely to prevent burning.
Allow the caramelized sugar to cool and harden before serving, and viola! A tasty sensual treat for you and a (or a few) friend(s) 😚
Remember that the effects of aphrodisiacs can be highly individual, and the best way to enjoy them is in the context of an intentional and romantic experience. So, let's embrace the fall season and its seductive tastes. 
Cheers to a cozy and passionate autumn 🥂