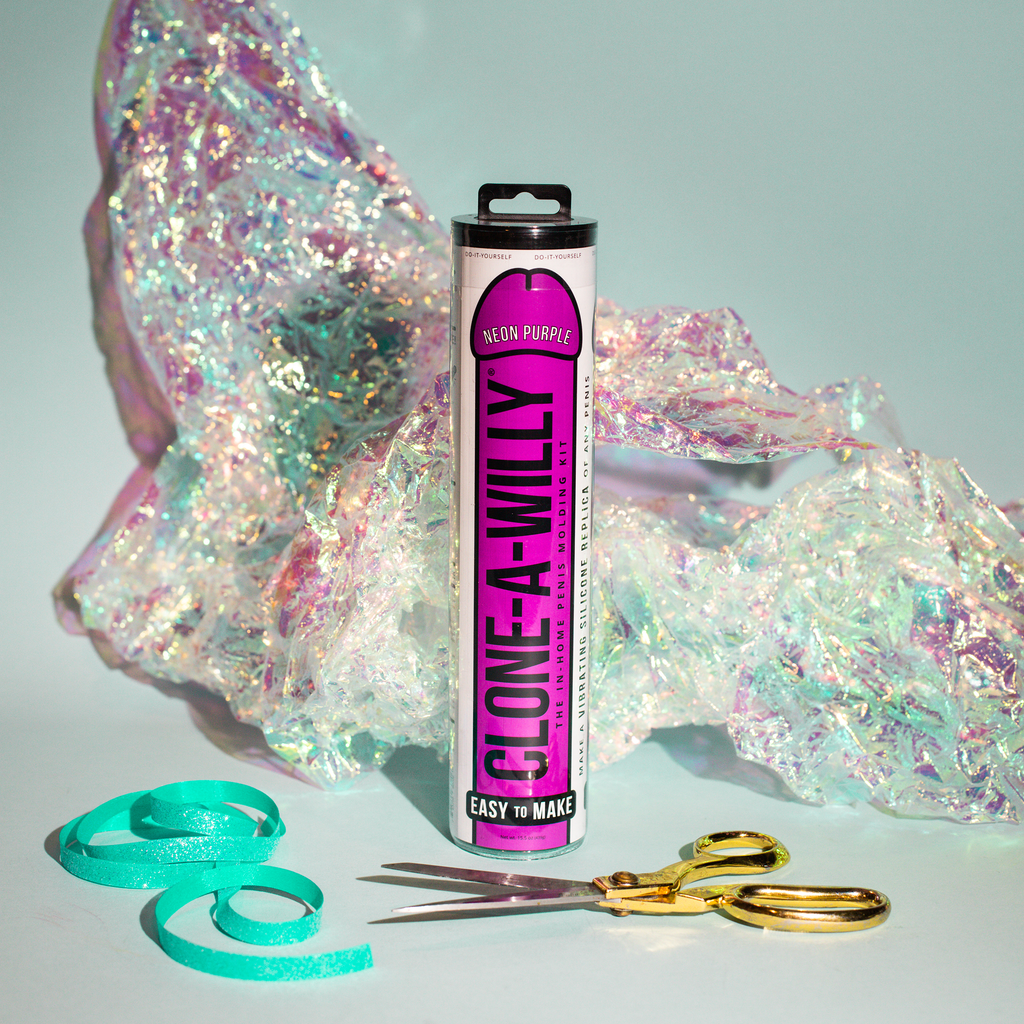 Gifting season is officially in full swing! (queue up Mariah Carey) And as wholesome as hallmark makes this festive season seem, we know everyone is hornier than ever this time of year! So we came up with a super sexy gift guide that puts the Hoe in Hoelidays. Whether you've been naughty or nice, we've got something for everyone! 
First, on our list is the gift that truly keeps on giving all year long! Our Clone-A-Willy kit (surprise!) -- whether you're staying in with your significant other or missing someone who is far away, you can always have a part of them with you! (Pro tip: shake up this year's white elephant gift exchange with a DIY sex toy)
Anything from Spectrum Boutique's "Wearables" Collection
Get extra steamy in the bath with Lush's Sex Bomb
Show yourself some extra love with the HoneyPot Sexual Ritual Intimate Care Kit
Get cozy by the fire with a nice cup of hot cocoa and this Adult Coloring Book from Math Mag
It's' getting nipply out! Give your nips some extra love with Calexotics' Silicone Nipple Suckers
Feeling crafty? Create your very own body-pos ornament with our Clone-A-Pussy Kit! Mold your vulva and decorate it how you please. The sky's the limit when it comes to what you can create with this simple, yet empowering memento!
Get the spot just right with this supportive, cushiony wedge Pillo by Dame Products
Spread the love and tell people how you feel with this HappySexFace Greeting Card Set
Like "an eye cream for your vagina", Quim's Happy Clam CBD-Infused Oil will keep your sexy bits happy, healthy, and moisturized
Cuddle up with a good book (that will help to awaken intimacy and guide mindful sex) with Maci Daye's "Passion and Presence"
Traveling for the holidays? The Unbound Oh! To Go Bag has you covered. This convenient pocket-sized bag has all the things you need to stay fresh, safe, and stimulated! 
Get interactive with your very own festive puppet show featuring the Wondrous Vulva Puppet 
"No Fake Orgasims" T-Shirt on Etsy
Show your sex toys some love by giving them a nice scrub down with the JO H2O Foaming Toy Cleaner (they've gotten through a hell of a year, after all!)
Looking to splurge on a remarkable woman in your life? Check out Back to the Body Retreats! Back to the Body™ host's immersive week-long retreats that transport women to beautiful, exotic locations where they can express and explore themselves in a safe, nurturing, non-judgmental environment.
Spice up your usual stocking stuffer game with the Exsens Gourmet Warming Oil Sampler
Add some pussy power to your favorite denim jacket or tote bag with our Pussy Power Enamel Pin
A healthy sex life starts with a healthy mind. Start setting your intentions for the New Year early with Papier's Wellness Journal 
Heat things up (including your lube) with the Pulse Touchless, Warming System 
Deepen your connection and nurture intimacy with the Coral App
Set the mood with the "Smells like Sex" candle from House of Wise
Keep it going all night long with the help of our Clone-A-Willy Cock Ring! Specifically designed for use with our Clone-A-Willy Kits, our Cock Ring helps you stay harder longer.
Pull any look together with this "Blowjob Queen" Hat from Etsy
Add some extra flare to your houseplants with these 3D Printed Penis Planter Pots (now say that three times fast)
Feel yourself with some sexy PJs from SavageXFenty
Supports justice-focused, queer and trans-inclusive sex education with Prints & Zines from Pleasure Pie
Need somewhere to store all your sexy goodies? Unbound Babes have you covered with their Storage Bag (aka Vibe Vault)
Finally, the crowd pleaser: let your giftee choose their own adventure with our Clone-A-Willy Gift Card!