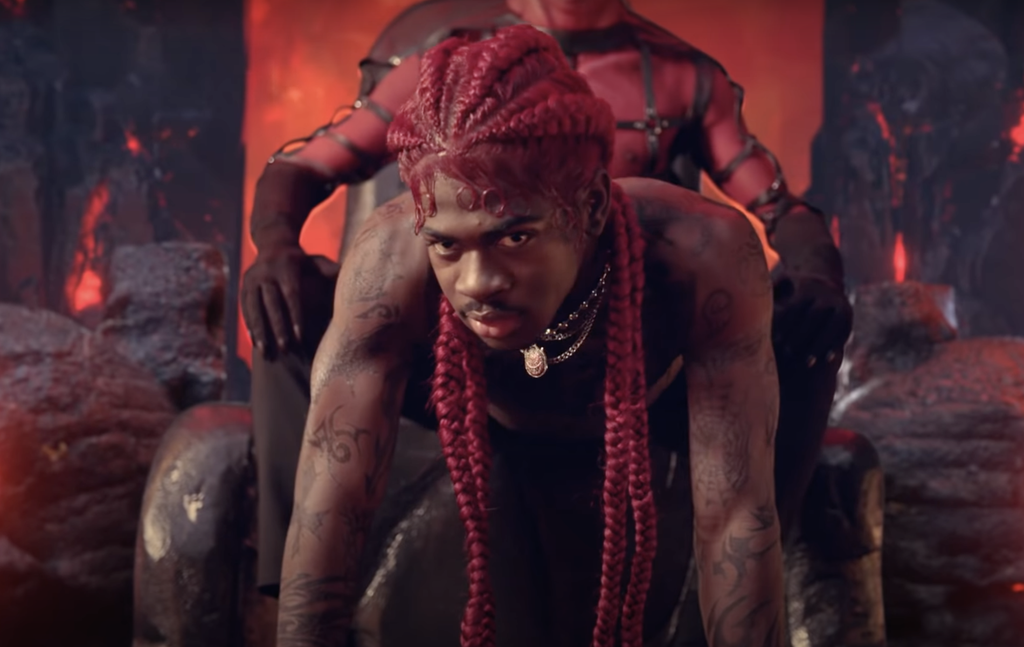 Here at Clone-a-Willy, one way we've been celebrating Pride month this year is by collecting our favorite music videos from LGBTQ+ artists. Spanning across different genres, these songs hold onto a particular kind of empowerment, vulnerability and freedom. 
Claud
Claud Mintz is a Brooklyn-based pop artist and the first artist signed to Phoebe Bridgers' new record label, Saddest Factory. "Gold" features playful and surreal visuals, while the song itself tells a tale about tension between two lovers. 
vibe: bright pop 
Social links:
Albertine Sarges
Albertine Sarges is an artist out of Berlin, Germany, and she describes "Free Today" as "liberated mu-sic for liberated souls", opening with a paragraph from feminist thinker Sara Ahmed. 
vibe: eclectic, provocative, and genre-bending
Social links
Perfume Genius
Perfume Genius is quite well known for exploring topics on sexuality and the dangers faced by gay men in contemporary society through his music. "Without You" is a cinematic wonder all on its own, with memorable vocal power. 
vibe: nostalgic romantic 
Social links
Christine and the Queens
Christine and the Queens is a total awe, consistently sharing music that's both heart-melting and tender. "The Walker" is a favorite, featuring the French artist amongst soft hues holding powerful stances.
vibe: tender electro-pop
Social links
Lower Dens
Lower Dens is an ever-evolving alternative project based out of the East coast, USA. The visuals in "Hand of God" feature Jana Hunter in a sea of changing colors, offering a world where boundaries are nonexistent. 
vibe: introspective synth  
Social links
Blood Orange
Devonté Hynes, aka Blood Orange, is an Essex-born artist who has worked with the likes of Solange Knowles, Connan Mockasin, Tei Shi, Sky Ferreira, FKA twigs, Haim, Florence and the Machine, Kylie Minogue, Harry Styles, ...and Mariah Carey. Blood Orange is iconic and often under the radar, but with "Charcoal Baby", the listener is immediately transported to a summer day full of beautiful characters.
vibe: lazy summer r&b
Social links
Sateen
Glam pair Sateen are 𝑹𝒖𝒃𝒚 & 𝑸𝒖𝒆𝒆𝒏𝒊𝒆, who got to LGBTQ+ stardom through NYC nightlife. "Love Makes the World" is feel-good and expansive, the Enya anthem of our generation. 
vibe: unapologetic self-love and self-realization
Social links
serpentwithfeet
serpentwithfeet is another amazing artist out of Brooklyn, but is anything but ordinary. This experimental artist plays with sound in a way that's impossible to forget. "Fellowship" is full of warm analog feels, depicting the artist and his partner on a beach celebrating black queer love.
vibe: experimental and vulnerable
Social links
Lil Nas X 
We felt this was best left off with our boi Lil Nas X, when hype actually follows through. "Montero" is inspired by the gay romance novel and arthouse film "Call Me by Your Name".
vibe: sultry and visceral 
Social links