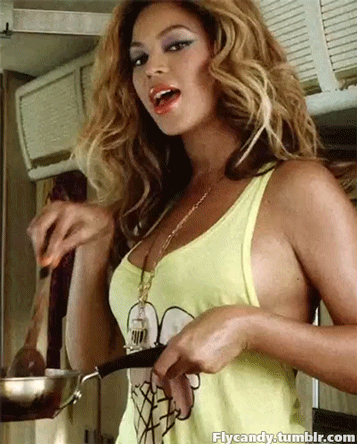 A Loving Feast: Plant-based Aphrodisiac Recipes

Aphrodisiacs, whether they are substances or foods, have the ability to contribute to healthy blood circulation, help balance hormones, enhance vitality, and increase oxytocin or dopamine, all which are necessary to increase libido and boost sexual experiences. ❤️‍🔥 Why not experiment and incorporate them into an upcoming celebration of all sorts of pleasure and love?  

For all lovers staying in this Valentine's day, we've rounded up some plant-based 🌱 recipes including aphrodisiac foods to enhance that hot mood that we're sure is already there.

It's time to conduct your own experiment. 
Starters and share plates
Photo: Courtesy of the Simple Veganista
The Simple Veganista's strawberry spinach salad is bright, brings a summery ambiance and features a handful of sexy enhancers: strawberries, avocado, and almonds. 
Photo: Armelle Habib, courtesy of Food and Wine
Food and Wine threw together a beet and ginger salad for what could be a bold evening.

Photo: James Ransom, courtesy of Food52
Asparagus, arugula, and pine nuts are all highlighted in this easy vegan pizza recipe via Food52.
Photo: Courtesy of The Life Jolie

All hail the Marilyn Monroe starter: grilled artichokes with chili crisp from Weston Table.

Main dishes
Photo: Courtesy of One Bite Vegan
One Bite Vegan shares this cozy, earthy dinner idea for asparagus risotto with mushrooms.
For those of us who still can't get enough of pumpkin recipes, this curry features lots of warming aphrodisiacs via Oh So!  
Photo: Courtesy of FoodByMaria 
Here's another cozy pasta idea from FoodbyMaria with truffles at the forefront.
Photo: Courtesy of Olives for Dinner
Feel like you'd prefer a dinner that's a bit more involved? We love Olives for Dinner's balsamic roasted figs and shallots with herbed socca.
Desserts
Photo: Courtesy of One Green Planet
We're obsessed with this vegan pistachio and saffron ice cream via One Green Planet. 
Photo: Courtesy of Maria Marlowe
We both knew figs would make an appearance again. Maria Marlowe shares her gorgeous chocolate fig ganache tart as the perfect Valentine's recipe, and we agree.


Photo: Courtesy of Natural Comfort Kitchen
NCK's date night cookies use olive oil and wine for a slightly sweet nightcap. 
Photo: Courtesy of Natalie's Health
We'll finish this up with the most low-key (and possibly last minute) dessert recipe: chocolate maca balls. Natalie shares it only takes 15 minutes, although maca is one of the more potent aphrodisiacs.