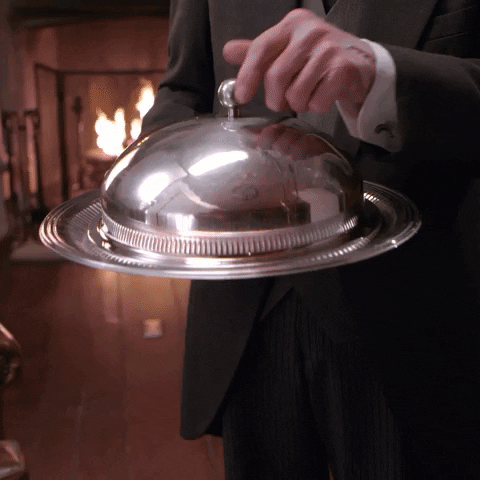 The seasons are changing and the temperatures dropings, and it's time to turn up the heat inside. We've come up with these aphrodisiac-inspired recipes to help keep things steamy this Fall. Your taste buds won't be the only thing aroused with these foodie favorites.


Add these aphrodisiacs to your grocery list for a good time!
Here are some of the most common known aphrodisiacs:


Oysters
Chocolate
Strawberries
Figs
Asparagus
Artichoke
Chili Peppers
Saffron
Basil
Ginger
What are aphrodisiacs?
Aphrodisiacs (a word that stems from the Greek goddess of love, Aphrodite) are foods that lead to an increase in desire. Whether that comes from certain "feel good" compounds like the capsaicin found in spicy foods that stimulate blood flow, or foods like oysters and figs that simply resemble more intimate body parts, aphrodisiacs are a way to ignite that passion in the bedroom with what's cooking in the kitchen.
Vibey recipes to leve up your home game:
Oysters on the Half Shell
Oysters have always been considered an aphrodisiac due to their overall sexual nature and resemblence to more ~intimate~ body parts, but more recently, they have been found to contain an amino acid that increases sex hormone levels. If you're looking for an intimate dinner recipe that is sure to get you and your partner aroused at the table, oysters are it. Pair with a sparkling rose to really get your taste buds stimulated.
Roasted Chicken with Port and Figs
Due to the sexual appearance and texture, figs are a classic aphrodisiac food that will add a sensual bite to any dish. Paired with roasted chicken and port, this portuguese-inspired dish is sure to warm things up on a cool fall night.
Thai Red Curry
Containing capsaicin, a chemical known to increase libido, chile peppers are a perfect aphrodisiac to get your heart pumping. Incorporated into a Thai curry, this is a great dish to keep things red hot.
Creamy Saffron Risotto
Saffron has been used as an aphrodisiac since ancient times to increase libido and lubrication, and combat erectile dysfunction. Used in a deliciously creamy and comforting risotto, this recipe is sure to awaken the passion.
Spiced Chocolate Fondue
Chocolate contains euphoric and sexually stimulanting properties which makes it one of the more common aphrodisiac foods. Paired with spices, this chocolate fondue is a great way to connect with your partner while keeping things steaming hot. Incorporate other aphrodisiacs like strawberries and candied ginger when choosing what to dip into your fondue.