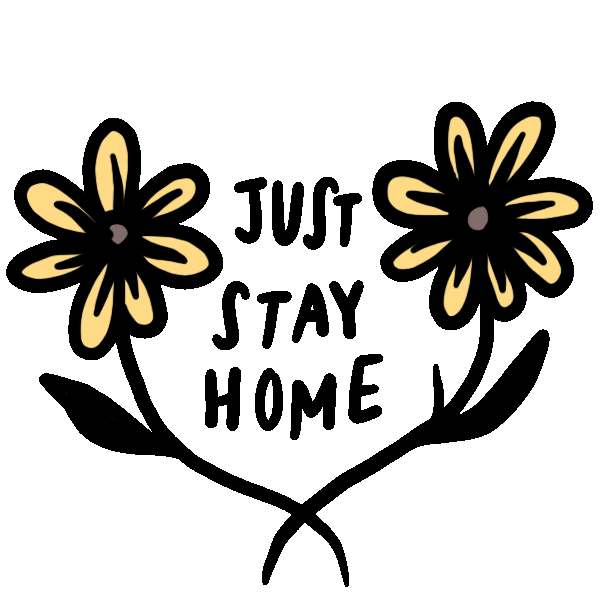 It's spring 2020 and here we are. We are living in unprecedented times and in light of the current pandemic have been urged to social distance, which means for anyone who can, STAY THE FUCK HOME! 
Social distancing, as defined by the Center for Disease Control is remaining out of congregate settings, avoiding mass gatherings and maintaining distance (approximately 6 feet) from others when possible. And while yes, we all love to be lazy at home, being forced to do so can have quite an impact on our physical and mental health!
Between moments of aggressively washing our hands, not touching our face, and wallowing in existential dread, we need every little moment of solitude and relief we can get. 
That's why we've come up with 10 fun, sexy, and completely accessible self-care ideas you can do to keep morale (and libido) high while you're stuck indoors! 
1. Make a Clone-A-Willy / Clone-A-Pussy (obviously)
Hi, hello, our DIY molding kits were basically made for the current circumstances! Our kits come with everything you need to make an exact replica of any penis or vulva at home into your very own custom sex toy AND are a whole lot of fun! Dust off that kit you were gifted weeks ago and get cloning! BUT if you don't already have one of our kits, we're still selling on our site (because we are a small team and have ample space to keep our warehouse workers at a safe distance from one another we are currently able to continue to send out kits worldwide)
Tip: try our Glow-In-The-Dark line of Clone-A-Willy, they glow so brightly they could even light your way during a power outage. Wowza! (did we mention Clone-A-Willy 's are also apocalypse proof?)
2. Begin a Daily Mindfulness Program or Mediation
Did you know it's possible to meditate yourself into orgasm?? Yup Orgasmic Meditation is a thing, and meditation, in general, is amazing for everyone's focus, productivity, and overall mental health. Beginning a meditation routine is as easy as focusing on your breath for five minutes. There are also awesome apps you can download to help guide you to find the right fit for your lifestyle and needs! Starting your day with meditation and mindfulness can set you up for success in anything you do, which is important even when you are staying home. 
3. Host a WebCam COCKtail Party
Just because we are physically keeping our distance from one another doesn't mean we can't be social! Mix up your favorite beverage, throw on a cute look, and hop on the world wide web. Virtual parties are the new hot thing, plus your bed is right around the corner if you get too lit!
4. Pleasure Yourself (or someone else)
This seems like a pretty obvious pastime when being cooped up, but did you know that reaching climax has some real-life, scientific effects on your mental and physical health? Achieving orgasm through masturbation provides a rush of feel-good hormones (such as dopamine, serotonin, and oxytocin) and can re-balance our levels of cortisol (a stress-inducing hormone). This helps our immune system function at a higher level. Plus it's fun and promotes happy thoughts! 
5. Create Your Own DIY Spa Day (skincare is SEXY AF)
One pro of not leaving the house is having your skincare elixirs at hand to pamper and moisturize 24/7. Go the extra mile and give yourself an entire at-home spa day! Take an oil bath, give yourself a foot or scalp massage, enjoy some home-made aromatherapy and healing tea, you can even do your own at-home facial! 
6. Queue Up a Sex-Positive Movie Marathon 
Netflix & Chill will never go out of style, but keep it on-brand with this list of Netflix's top 15 steamiest movies streaming right now. Parade's curation includes Thriller's like Cam (2018) and Gasper Noe's Love (2015), foreign film selects like Y Tu Mama Tambien (2001), and queer indie classics like Blue is The Warmest Colour (2013)!
7. Go Old School With Board Games (strip poker or spin the bottle anyone?)
Dust off those board games buried deep in the closet or get creative with the (seventh) bottle of wine you just polished off for some wholesome (or slightly raunchy) entertainment! There's no better excuse to take a much-needed break from screen time and engage with your cohabiters in a way generations before us did (when Instagram wasn't a thing). Check out our Unbound Truth or Dare Cards to really heat things up! 
8. Clean & Organize Your Sex Toys 
It's March and we're not leaving the house, so it is only practical to dive head-first into some spring cleaning! One project that might not be on the top of your list (but should be) is deep cleaning and organizing your sex toys. First, properly clean each toy and accessory with body-safe toy cleaner or soap and water, then take a moment to take inventory of which items bring you joy as well as those whose time has come to an end. But wait! Don't just toss your used vibes in the trash, there are programs where you can recycle your used toys!
Photo:
Zoe Ligon
9. Get Physical With an At-Home Workout (tantric yoga anyone?)
Since we are all posted-up inside our homes, everyone will be doing A LOT of sitting and sleeping, and then sitting again. So here is a reminder that we can still work out while stuck at home! Nothing feels better than some fresh endorphins and exercise is one of the best things anyone can do for their immune system. Zoomba, weightlifting, pilates, jazzercise, high-intensity interval training, you name it, the internet has it! Our pick for the week is tantric yoga (keep that chi flowing in all the right places).
Need some fresh air? Open your window. But if you must go outside for a walk, just remember to keep your distance from others while out. 
10. Have a Dance Party in Your Favorite Underwear 
...And when all else fails, slip on your favorite undies, turn up your top jam, and dance like no one's watching. Because they're not! 
Now keep washing those hands! And most importantly stay safe, stay sane & STAY THE FUCK HOME!
Love + Hugs + Sanitizer