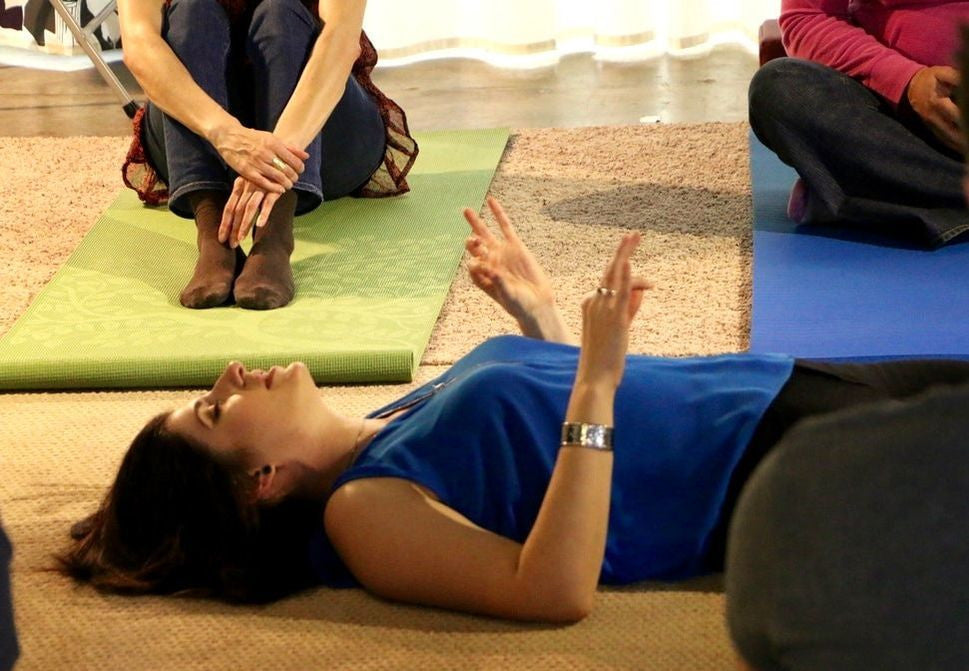 Until recently, I had never heard of a sex coach, let alone wondered if I could benefit from one. I met Eva Blake, magnetic personality and founder of Liberating Desire; she told me a little about her philosophy and work as a sex coach, and I've been fascinated by the field ever since. So we met for a conversation in her Northeast Portland studio where she gave me a run-down of her process and approach. First order of business, tackling shame.
She started off by saying, "We live in a culture that's constantly telling us that there's something wrong with us…" Breaking through this internalized shame about our sexuality is at the core of what Eva wants to change about how we view sex. She rejects the idea of normalcy in favor of helping her clients find their baseline, and using their own body response to lead them. "What I really want to do is help you trust yourself. To see your body, your intuition, and desires as assets, as wisdom, as your guiding light."
What this looks like most of the time is providing a safe space and encouragement for clients to be vulnerable, so they can access what's blocking them. She uses an in-depth intake process to get a sense of where clients are coming from, what assumptions they have, and what they desire. She says some have a really clear sense of what they want to explore, and others come to her for creative awakening and broader exploration. In either case, the way she determines an individual plan is through conversation and building trust with each person as an individual. "You are the authority on what is true for you."
Eva is a credentialed sex educator and coaching professional, which you can read all about on her website, but her work is quite different from traditional talk therapy. She is providing individualized somatic, or body-based, hands-on, sex education. The difference is touch. She says her work often includes demonstrations with her own or her clients' bodies, which is the key to getting vulnerable and eradicating internalized shame about what turns us on and how we use our bodies. For a more full picture of what this means, I highly recommend watching her former client Dara Hawkins Hodgson share the story of her sexual awakening, at the hands (literally) of Eva.
"If you're a musician, an athlete, a dancer, photographer or computer scientist, you are taught how to use your body in the effort to perform, do sport, create beauty, but by and large you are not taught how to use your body for pleasure. That's what I'm doing."
She works to empower people all with all kinds of bodies, across the spectrums of gender and sexuality, but says most clients fit somewhere in one of these categories: "Sensitive hetero men, women across the spectrum, and couples in crisis," all of whom are seeking transformation.
Maximize Your Pleasure, May 19–21, 2017


You can experience Eva's incredible gift firsthand at her upcoming workshop, Maximize Your Pleasure, designed for women of any age, orientation or gender history.
Her three-day, intensive workshop encourages connection with your body, awakening of creativity and joy in sex, and ownership of your sexual authority and pleasure. Eva says the workshop gives participants the tools to trust their intuition, further understand their own unique desires and how to achieve pleasure.
"We get into a circle and show each other our bodies…and hone our energy. That is an act of magic...We are changing collective consciousness. It is a metaphysical experience, and we are hungry for that as human beings." Yes, you can expect to have your comfort zone tested, but the experience and possibilities for transformation sound incredible.
As of this publication there are still a few seats left. Visit Liberating Desire for more information.
Written and researched by Erica Thomas
Save