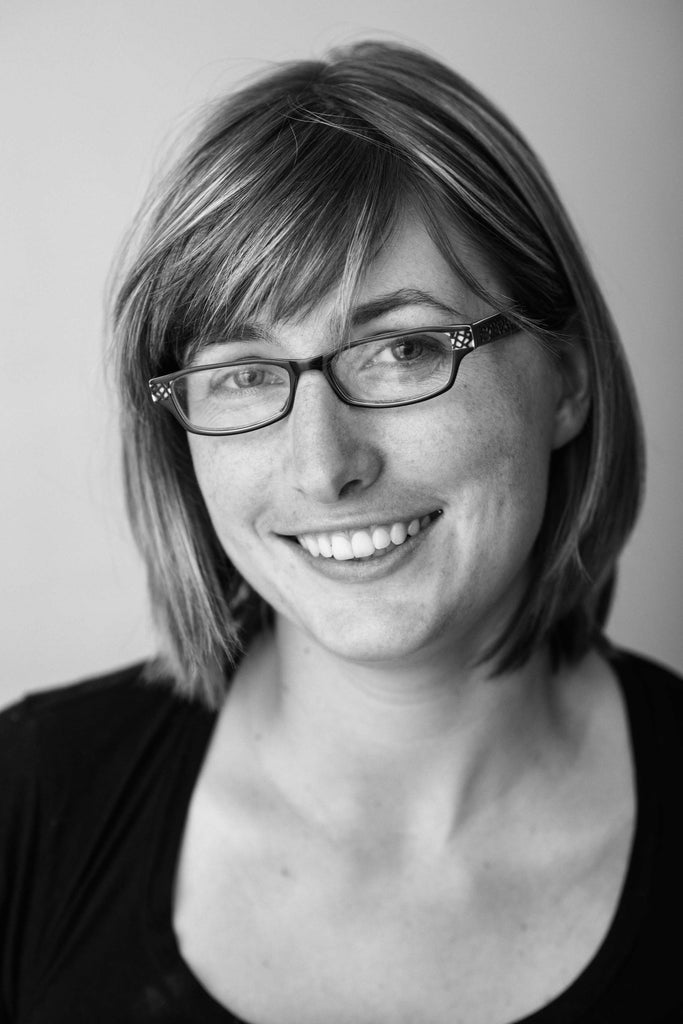 Sarah Mirk is a journalist, host of Bitch Media's feminist podcast "Popaganda", editor at the Nib, and badass creative human being. Clone-a-Willy talked with Mirk about her past and recent projects, her summer trip around the world and what's in store for the future.
I realize this is a bit generic, but truly, how did you get into journalism and freelance writing - specifically with the topics you explore?
You know, I've always been a writer. As a kid, I filled notebooks with stories and drawings—they're all still stacked in my parent's garage, these spiral-ring notebooks that are packed with short stories about sea creatures, orphans, and magical dogs (and accompanying crayon illustrations). I think most people grow up loving to write and draw and then are pressured out of it at some point. They're told it's not practical or not cool or that they're not good at it. That's a real tragedy. Luckily, I always came back to writing and drawing—even when making comics on the side of my math homework got me some ugly stares and mean comments in junior high. As an adult, I've been extremely lucky to be able to follow my interests as a writer. Out of college, I got an internship and then a job at an alternative weekly newspaper that allowed me to write about whatever local political issues I wanted to—as long as I got the facts right. I really hope that journalism can change our culture for the better, that telling stories can change the way people see themselves, the world, and the oppressive systems our country is built on. So those are the stories I try to tell these days. Right now, I'm mostly focusing on creating comics and podcasts, rather than print articles, because those are the mediums I'm most excited about. I love the way comics can tell a narrative visually and the way people's voices stick with you from podcasts.
Courtesy of Sarah Mirk
How has working with Bitch Media influenced your own work and practice?
I hope I've become a much better editor, more compassionate human, and more aware feminist because of my work as Bitch's podcast host and online editor. As the editor in charge of Bitch's online content for four years, I worked with hundreds of writers from around the world to publish their perspectives on pop culture. I learned so much from them about how to listen. Reading their work and helping craft their stories for publication put a lot of issues on my radar that weren't there before, as someone who grew up white, straight, and middle-class. When I was in my early twenties, I had a real gung-ho nature and thought I could tackle any project or topic that came my way. Now, at 30, I'm much more likely to take a lot of time to learn more deeply about issues I'm covering, to listen to voices other than my own, and to say, "You know what? I'm not the right person to cover this. Let's find someone who knows more about it to take this on."
What was a recent topic you sought out another person to cover? What did you learn from that?
Well, before I left my job as the online editor, one of the last things I assigned was a review of the film Hidden Figures. I had read the book that the film is based on and interviewed the author, so I would have been qualified to review the film myself. But a really smart Black female film critic pitched a review and I thought it was more important to publish her perspective on the film than my own. The film centers on Black women and the ways they deal with sexism and racism while also being brilliant mathematicians, so it makes sense for someone who has a more personal history of living that reality to discuss the film than me, as a white woman.
What are recent illustration and comic projects that you're working on?
I'm constantly drawing little comics about my life—diary comics, basically, in a sketchbook I carry everywhere. My sketchbooks are always covered in weird stains from coffee, beer, and snacks, because I just stuff them in my bag along with everything else. Right now, I'm living in a small town in Southern California for about six weeks, so I've been drawing comics about funny small-town happenings: coming across a peacock in the middle of the road, attending a pool party with old hippies, walking home looking at the stars after the bar closes at 9pm. One hilarious thing about small American towns is the number of guys on Tinder who pose with guns in their profile photos. Big guns, small guns, assault rifles—so many guns! Very American. So right now, I'm working on a series of portraits of Tinder guys with guns. Who knows where it will go?
Courtesy of Sarah Mirk
What inspired you to write your nontraditional dating guide book Sex from Scratch: Making Your Own Relationship Rules? What have you learned since the release?  (I read there may be a second edition?!)
When I was in my early 20s, I was in a great long-term relationship but was asking a lot of big questions: is this the person I want to be with for the rest of my life? Why do we have to be monogamous? How do people know if their relationship is good enough? How do you decide to break up? Like any nerd, the place I turn to in hard moments is the bookstore. But the relationship section of the bookstore was filled with absolute crap. I was disappointed to find that the most popular relationship books in the country are absolute scams—books of platitudes and "secrets" about how to emotionally manipulate someone into marrying you. I'm talking about books like The Rules, which are built around very conservative, retrograde ideas about gender and sexuality. There were several excellent books that I found helpful, like The Ethical Slut, Opening Up, Against Love, Tiny Beautiful Things, and Communion, but I wanted more. I decided I would write the book I wanted to read, one that wasn't focused on the end goal of "snagging a man" and getting married, but on the deeper issue of how to build a love life that's happy and healthy.
The book came out three years ago and already feels outdated. It came out before the word "ghosting" was in use! So I'm working on the second edition right now, which includes new interviews, a lot of updates about dating digitally, and fixes some of the sloppy writing problems from the first edition.
Do you have a release date for the second edition? So stoked for this.
It'll come out in winter 2018, assuming I can finish it on schedule.
You recently took a trip around the world. How have your recent travels influenced your work? What inspired the trip?
I have always, always wanted to travel, but never had the money or the time. I just have a deep-seated wanderlust. I would go literally anywhere in the world, if I could. I'm interested in everywhere. So when I was 25, I promised myself that when I turned 30, I would leave my job and spend a year traveling. I've been saving up money since then and, after I  turned 30, left my staff job at Bitch to work freelance. I spent six months traveling to wherever I could stay with friends in South America and Europe—my rule for traveling is it's always best to go where I have a friend, so they can show me around and tell me about the history and politics of the place. Now, I'm back in the United States and am hoping to spend the rest of the year traveling around the United States.
Seeing the way other countries work and meeting people from around the world has a profound impact on how I think about my own country. It helps me see how many things I think of as "normal" are in fact cultural and makes obvious how our capitalist way of running the country is exploitative to its core. It makes me want to never own a house or have kids, so I'll be able to leave whenever I want and keep exploring indefinitely.
How many cities did you visit on this trip?
I started in Buenos Aires, then went to southern Chile and worked my way through Patagonia to Valparaiso and Santiago, where I stayed for five weeks. Then, I flew to Barcelona and took the train from there to Zurich, where I have some family who I was excited to see. I spent a while there, then headed to Berlin for six weeks. I love, love, love Berlin. The city makes me feel very at home in my own skin. From there, I went to visit a friend in Warsaw and then stopped in Copenhagen before heading back to the states.
Courtesy of Sarah Mirk
What were some stand-out "a-ha" moments?
In every country, people often asked me, "So why did you all elect Trump?" which I would respond to with a small rant about xenophobia, white identity, and the way our election laws actually make it harder for millions of Americans to vote. Having to articulate things many Americans don't think about very often—like why the hell election day is on a Tuesday and it's not a national holiday—reinforced for me just how undemocratic our systems of government are.
Courtesy of Sarah Mirk
What's next?
One thing that's exciting is a sexy sci-fi graphic novel I wrote is coming out next year. It's called Open Earth and is basically about polyamory on a space station—it's being published by Limerence Press in 2018. Beyond that, I don't know. I have a lot of plans, but I'm not settled on any of them. I'd like to write a young adult book about witch trials. I'd like to outfit a van into a mobile recording studio and travel around the country making a podcast about political resistance in all 50 states. I'd like to move to Berlin. Maybe I'll do all these things.
more on Sarah Mirk
https://www.instagram.com/sarahmirk/