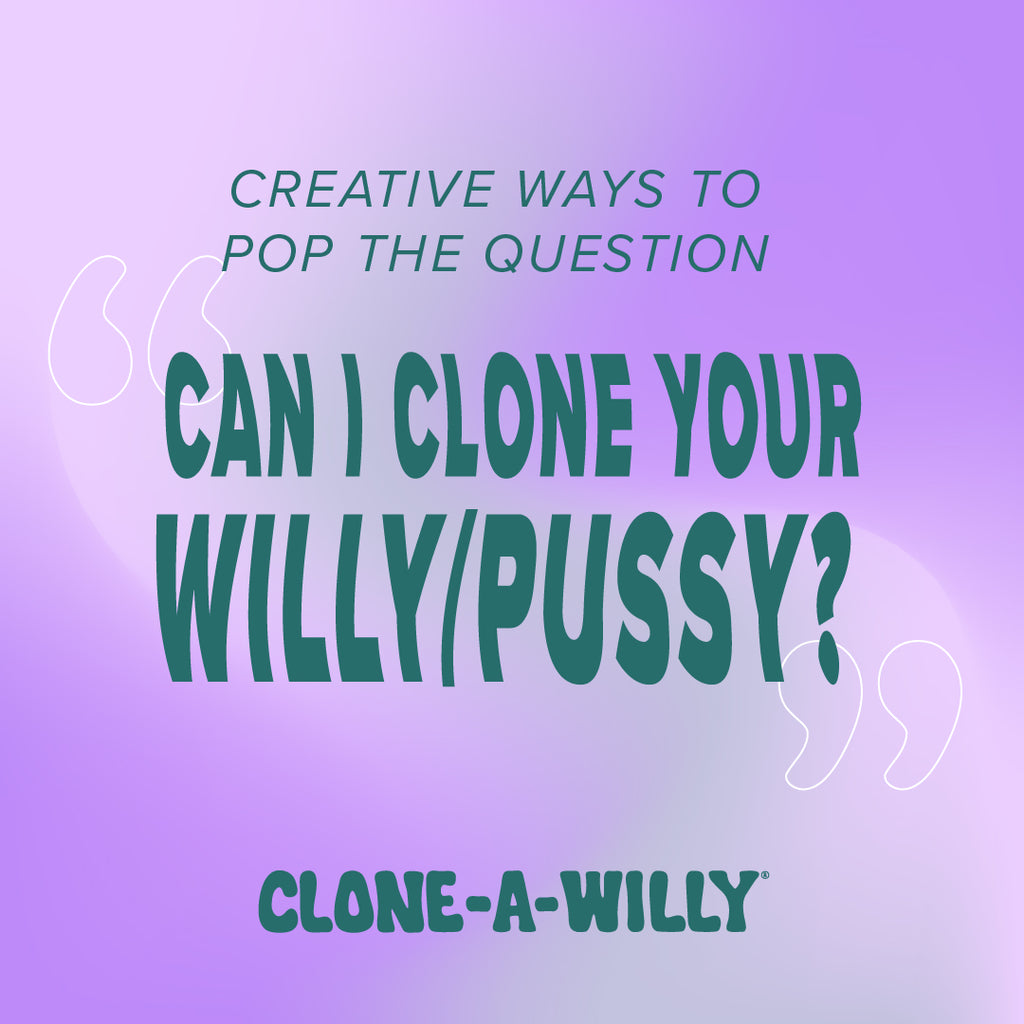 After all these years of cloning, we thought it would be fun to share some ways how to ask someone to clone their parts. Silly, romantic, cryptic or to the point, there are many consensual ways to pop the question!


Activity-based

Create a spa day around the activity

Through a game of Truth or Dare

Hide the message in a safe and edible way via a romantic dinner together

Popping the question after a long, steamy bath

Offer to make a sexy video of the process



Creative
Write, paint or collage the request

Ask through a filmed dance you have choreographed for the occasion

Film a video of your request

Invoke nostalgia, and ask using a mixtape

Send the question through a message in a bottle

Playfully draw the request out with sidewalk chalk

 
In the end, you can read the situation and know your relationship with the person you would love a clone made. Have a story to share about your experience? Or would you just like to join in on the conversation? We would love to hear it all.

Find us on Instagram or Twitter!
+ Share your idea on our recent Instagram post for a chance to win a kit of your choice!