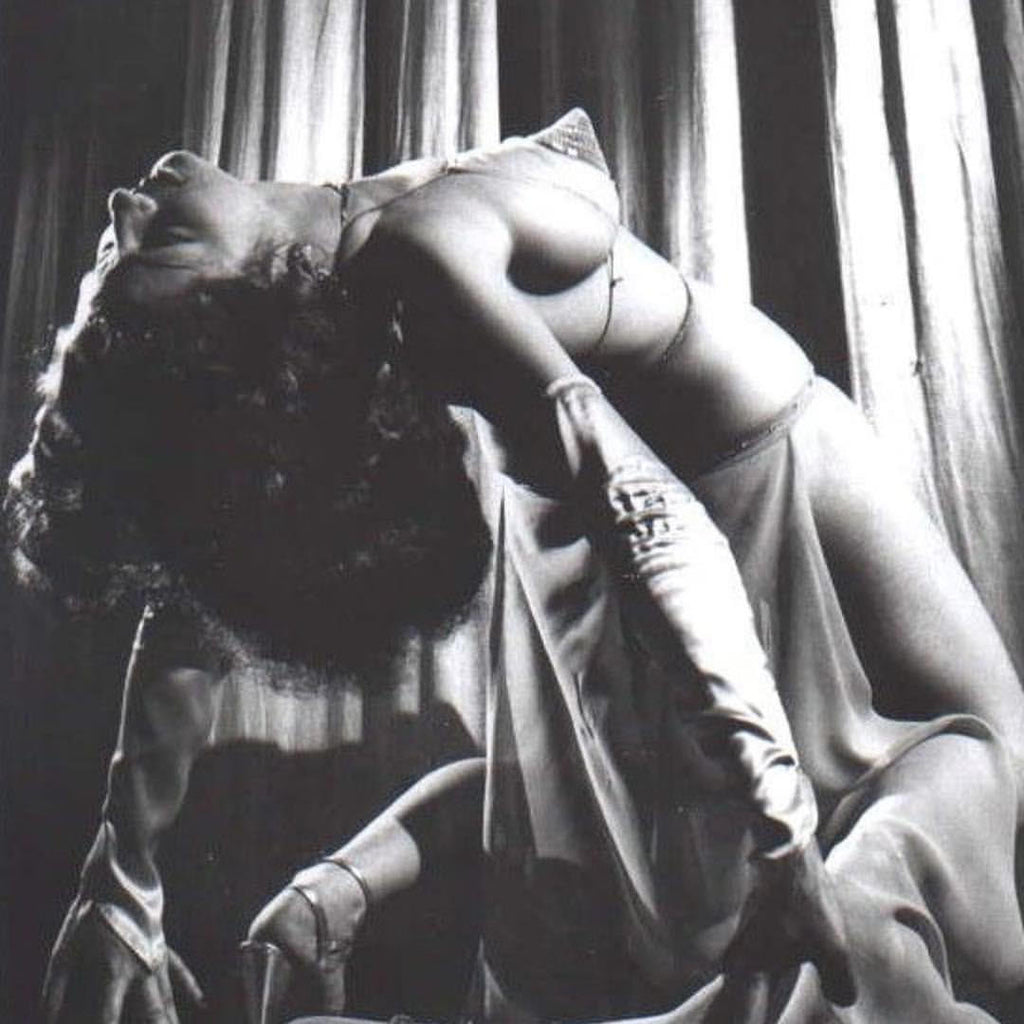 Growing up in Las Vegas meant that I was exposed to burlesque at a young age. The city of sin fast-forwarded my curiosity and intrigue towards sex, performance and femininity through the many different performers I caught in person while walking through the casinos as often as I did.
Wednesday night, I finally was able to dive in and try it on my own. She Bop hosted "Exploring Burlesque: a Striptease Salon". We were promised "an evening of fun, laughs and celebration of the female spirit", where we would "discover a deeper sense of our personal erotic being". I was way into it and had two lovely lady friends to accompany me.
Madison Moone lead the class of sixteen women. Moone is a performer, musician and the producer of the show Orchestre L'Pow. She briefly explained the history of burlesque.
Wiki defines burlesque as a "literary, dramatic or musical work intended to cause laughter by caricaturing the manner or spirit of serious works, or by ludicrous treatment of their subjects, a mockery." Later in the US, burlesque progressed into more of a variety show format in which comedy and female striptease was added. It was popular from the 1860s to the 1940s and often in clubs.
All of us began with introductions, which created a warm and friendly space to learn together. As cheesy as that sounds and as often as classes begin that way, this felt right. The class had a diverse background of attendees, from curious women wanting to connect with their body in a new way, to experienced performers wanting to bring an extra layer to their show, we all had our own intentions but held an open space for everyone to get what they wanted out of this.
It's important to warm up and familiarize yourself with the appropriate movement. Moone instructed against tightening anything and urged us to keep "loose butts". Moone explained that when you "bump" your hips to either side with a loose butt, it gives an audience more of a show to visualize the movement. The famous "Bump and Grind" and "peeling" techniques take over entire classes when learning, but we all just got a taste of it.
Moone took us to the next step when introducing movement with music. She emphasized the importance of choosing songs YOU enjoy dancing to. She patiently took us all through different walks and struts, introducing various characters you can build as a performer. The poses are just as important as the way you introduce yourself. Keep poses open, consider your form and posture towards your audience. Keep your chin up and hold eye contact. Exaggerate your movements to enhance the drama. Understand the transition between poses before executing them and keep them as graceful as possible.
Take your time peeling your clothes away.
Moone divided us into groups of two and three and handed over a persona with a prop. There was the goddess, the flirt, the diva and the seductress. I was given the girl next door. The other two ladies and I were given a couple of minutes to show off the strut we nearly perfected within 90 minutes and each took turns batting our eyes at the rest of the ladies in the class. We all cheered each other on through our performances and realized how much we learned in such a short amount of time. There wasn't a significant amount of physical movement, but there was an incredible amount of intention.
It made the most sense to end the class watching Moone show off everything she's learned in her career as a burlesque performer. Her swift, graceful and calculated moves weren't only motivating.  They were intoxicating.
I walked away from the class and into the night wanting so much more.
To learn more about Burlesque:
The Rose City School of Burlesque
http://www.rosecityschoolofburlesque.info/
All That Glitters Dance Academy
http://www.allthatglittersburlesque.com/academy/
Events
http://www.crushbar.com/burlesque.html
http://www.brownpapertickets.com/event/861561
The Burlesque Handbook by Jo Weldon
http://www.sheboptheshop.com/burlesque-handbook/dp/2628