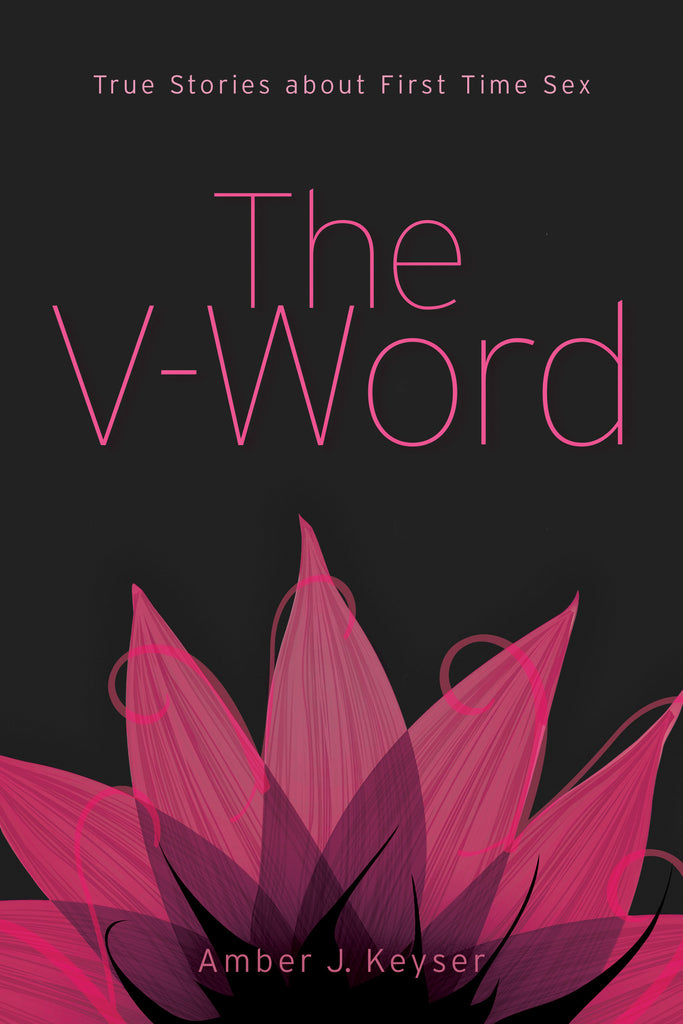 Last Thursday evening, She Bop hosted a class, but more of a discussion under the guidance of  Amber J. Keyser. Keyser is editor of the V-Word: True Stories of First-Time Sex and had a memorable way about how she held the room. Her friendly tone and strong and present gaze created a very open and welcoming atmosphere.

The V-Word, which features seventeen essays by trans, straight and queer women in which they narrate the time they lost their virginity also includes a discussion of media portrayals of teen sex and resources for teens and parents. The idea within these essays is to paint a broad picture of what sex is like for the first time and "provide a map for teens to chart their own course through the steamy waters of sex. With the V-Word young readers can finally take control, learn what's on the horizon, and eliminate the fear and mystery surrounding sex."
Keyser read her essay and shared about her experience with the neighborhood boy. She brought along another contributor, who poetically recounted an experience with another girl at writing camp. Both writers discussed how they reclaimed these experiences by revisiting them through their words. We discussed the often feeling of shame through these first time experiences, and how to talk with our youth so maybe they don't feel the same. Keyser offered to talk earlier and therefore, easier about sex. Discuss the variations in sex and intimacy. Broaden the idea of what the "first time" looks like. These images are still dominated by the media and therefore put forth this unnecessary pressure.
It was incredibly interesting to listen to these women read and work through their past to reclaim these stories and find comfort in their sexuality. A lady sitting beside me asked about appropriateness in what to share with your child. Are you supposed to say what you like? Do you tell them specific experiences? Keyser responded cautiously, offering to keep the conversation less specific and share what people might generally like. We discussed the differences in other cultures versus America: how obsessed and repressed we are sexually versus, for example, the Netherlands, where sex is seen as a very normal and healthy part of daily life. We talked about major distortions with desire, love, gender and intimacy. Diving a bit deeper, we quickly touched on current pop culture and its portrayal of kink through 50 Shades of Grey and how that affects youth today. How is that specifically defining deviance and fantasy now? Keyser was stern in stating that both parents should always be a part of the conversation and not the traditional mother and daughter, father and son private conversations.  
Overall, leaving the shop after the readings and the conversations between the attendees and writers left so many more questions about society in general. How can we create an atmosphere for teens to experience these important life situations without shame? How can we be more open to discussing topics regarding sex and intimacy in a positive way? We have a long way to go, but having the opportunity to attend this event left an optimistic impression.
You can find Keyser's the V-Word at She Bop:
http://www.sheboptheshop.com/)
and through her website: