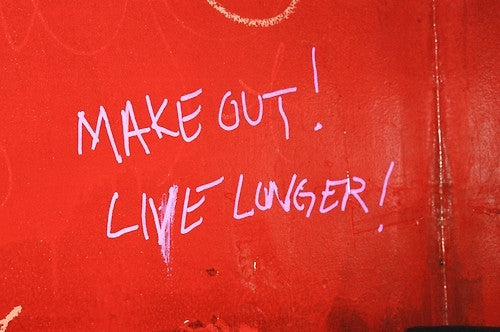 We've organized an updated list of clubs, resources, entertainment, shops and beyond for your pleasure and curiosity.
Social: Calendars, Meetings, Public and Private Clubs, Community and Educational Centers
Q Center
4115 N. Mississippi Ave.
(503) 234-7837
Info@pdxQcenter.org
Provides a safe space to support and celebrate LGBTQ diversity, equity, visibility and community building.
Sex Positive PDX
http://www.meetup.com/sexpositivepdx/
A real community of open-minded, alive, and awake people (members and volunteers). Membership application required.
Steam
2885 NE Sandy Blvd, Portland, OR 97202
(503) 736-9999
A sleek gay bathhouse located in the Kerns neighborhood.
The Velvet Rope
(971) 271-7064
A long-time running private social club to explore your fantasies.
Club Privata
824 SW 1st Ave
(503) 954-2701
info@clubprivata.com
Upscale swingers lifestyle club.

SPEEC
http://www.pdxkinkevents.com/resources/
An inclusive, sustainable event and education center to support the sex positive communities in Portland.
Pride NW
4115 N Mississippi Ave, Portland, OR 97217
(503) 295-9788
Organizers for the Portland Waterfront LGBTQ Pride festival and parade.
Catalyst
http://www.catalystsexpositive.com/
https://www.facebook.com/CatalystSexPositive
5224 SE Foster Rd.
(503) 726-9930
catalystsexpositive@gmail.com
An 18+ community center providing education, hands on workshops, play parties, and other social opportunities.
Portland Polyamory Outreach
(503) 761-0355
franklin@morethantwo.com
A monthly polyamory and ethical non-monogamy discussion group on the fourth Monday of every month at a private home in southeast Portland, near Stark and 146th.
*The page has not been updated since 2015, so please contact before attending.*
Bad Girls
https://www.facebook.com/groups/pdxbadgirls/
PO Box 14113, Portland, OR 97293
SM/Leather club for women in Portland.
MeadHall
http://www.meadhalldungeon.com/
(503) 449-5341
A private BDSM playspace in West Linn, Oregon (20 minutes driving distance from Portland).
The Wink
Since 2014, a weekly list of sexpositive, kink-friendly, gender aware events in Portland OR as well as Chicago, New York City, Orlando, and San Francisco.
Dirty Playground PDX
https://www.facebook.com/DirtyPlaygroundPDX
https://fetlife.com/users/1247609
Queer events
Oregon Bears
818 SW 3rd AVE, PMB #1153, Portland, OR 97204-2405
An inclusive fraternal and social organization.
Charities/Nonprofits
Foundation for Sex Positive Culture
1608 15th Ave. W. Seattle, WA 98119
(206) 229-2185
A Seattle-based but Pacific Northwest-focused foundation whose mission is to promote the many ways sex is beneficial through education, outreach, the arts, advocacy, and research programs that serve the public.
National Coalition for Sexual Freedom
https://ncsfreedom.org/who-we-are/about-ncsf.html
822 Guilford Avenue Box 127, Baltimore, Maryland, 21202-3707
(410) 539-4824
ncsfreedom@ncsfreedom.org
Since 1997, the coalition has fought for sexual freedom and privacy rights for all adults who engage in safe, sane and consensual behavior.
Entertainment: Theater, Bars
Dance Naked Productions
http://dancenakedproductions.com/
Theater about sexuality.
Hump! Film Festival
http://humpfilmfest.boldtypetickets.com/
https://www.facebook.com/humpfilmfest
A film festival featuring short dirty movies—each less than five minutes—all created by people who aren't porn stars but want to be one for a weekend.
Crush Bar
1400 SE Morrison, Portland, OR 97214
(503) 235-8150
Friendliest LGBT and Everybody Bar!
Silverado
318 SW 3rd Ave, Portland, OR 97204
(503) 224-4493
example@silverado.com
Portland's original gay man's bar.
Kinkfest
http://www.kinkfest.org/home.php
4110 S.E. Hawthorne Blvd. #611 Portland, Oregon 97214-5246
contact@kinkfest.org
An annual three day event celebrating sexual diversity, BDSM, fetish and leather communities.
Shops
She Bop
909 N. Beech, Portland, OR, 97227
3213 SE Division Street Portland, OR, 97202
(503) 473-8018 - Beech location
(503) 688-1196 - Division location
info@sheboptheshop.com
An adult boutique specializing in non-toxic body-safe toys, exceptional books, female- and queer- friendly DVDs and quality sensuality products
Spartacus
http://www.spartacusretail.com/
https://www.facebook.com/spartacus.retail
300 SW 12th Ave., Portland, OR 97205
(503) 224-2604
A shop specializing in high-quality BDSM products and adult novelties for twenty-five years.
Langlitz Leathers
2443 SE Division St, Portland, OR 97202
(503) 235-0959
A shop specializing in custom made motorcycle leathers (jackets, pants, and vests), bags and accessories.
Have we left anything out? Feel free to share your favorite spots, organizations and resources. Comment below or email us at media@empirelabs.com.